The Ultimate LGBTQ Peru Travel Guide
Written by
Orange Nation Perú
August 7, 2023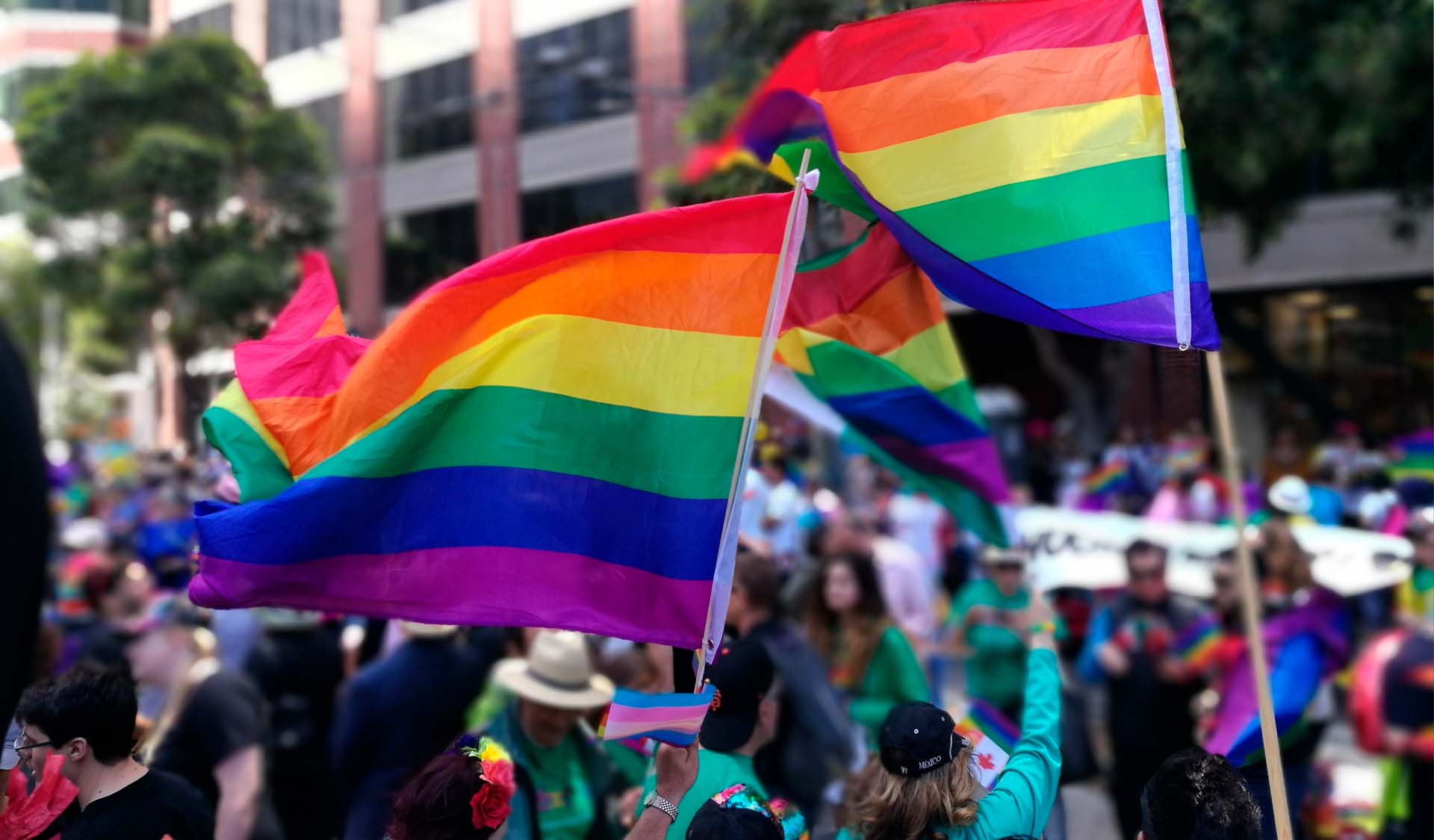 Peru is a beautiful country with a rich history and a friendly population, so any traveler will enjoy immersing themselves in the culture here. You'll also find that a surprising amount of the country has been designated as UNESCO (United Nations Educational, Scientific, and Cultural Organization) World Heritage sites. Find out the best information about LGBTQ Peru Travel Guide
There are so many things that draw tourists in, from the Andes mountain range to Machu Picchu Inca city to the Amazon Jungle trips, but the true beauty of the country comes from its people, who are, on the whole, welcoming and accepting.
However, Peru is not the most progressive country in South America when it comes to LGBTQ rights.
While same sex activity has been legal in Peru since 1924 and discrimination against LGBTQ people was banned in 2017, it is still a broadly conservative Catholic country, where attitudes towards LGBTQ people tend to reflect Catholic teachings. There have also been considerable political challenges to the anti-discrimination law, but the current president has vetoed any attempt to weaken or remove the law so far.
For these reasons, LGBTQ folks will likely prefer to use discretion when visiting Peru, but it should not discourage you from traveling here, especially because the country has two of the most gay friendly cities in South America: Lima and Cusco.
Why Visit & When to Go
As mentioned above, Peru's natural landscape is very diverse, so diverse in fact that it has 28 individual climates. This means that when you're deciding about the right time to visit, you should also take into consideration what part of the country you will be traveling to and what you want to do while there.
If you are looking to do any sort of outdoor activity (trekking, sailing) or you want to visit the Inca ruins around Cusco, then you will be best off traveling between May and September, which is the dry season in Peru. While the December to March period, which is Peru's summer, is hotter, it will also feature frequent and heavy rainfall, making it harder and less pleasant to participate in any kind of outdoor activity.
The other months are often unpredictable weather wise, so the best advice is to research past years' weather in the exact location you're visiting.
Interesting Cities
Arequipa
The second most populous city in Peru is surrounded by three volcanoes like el Misti, Pikchu Pikchu, and Chachani and its centre is designated a UNESCO World Heritage site for its unique architectural style, known as Escuela Arequipena.
The style, which features Spanish colonial churches built in a traditional Peruvian way, can be best seen as the Santa Catalina Monastery, the Basilica Cathedral, and the Church of the Jesuits.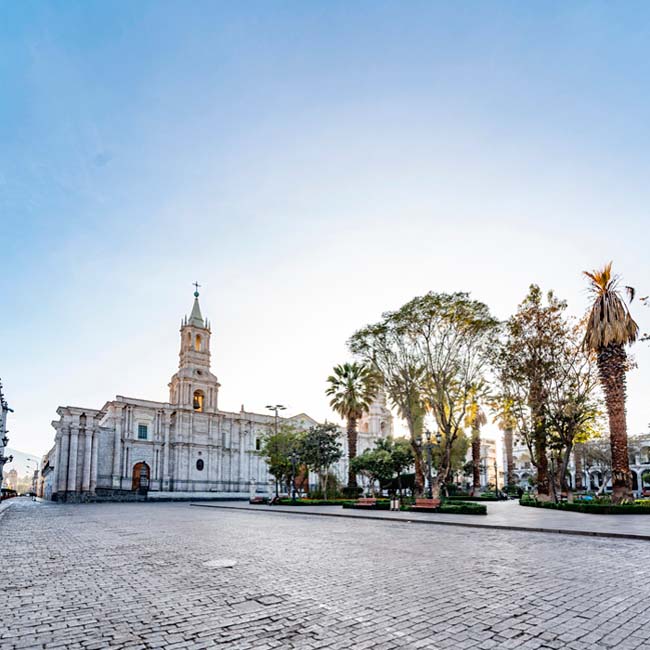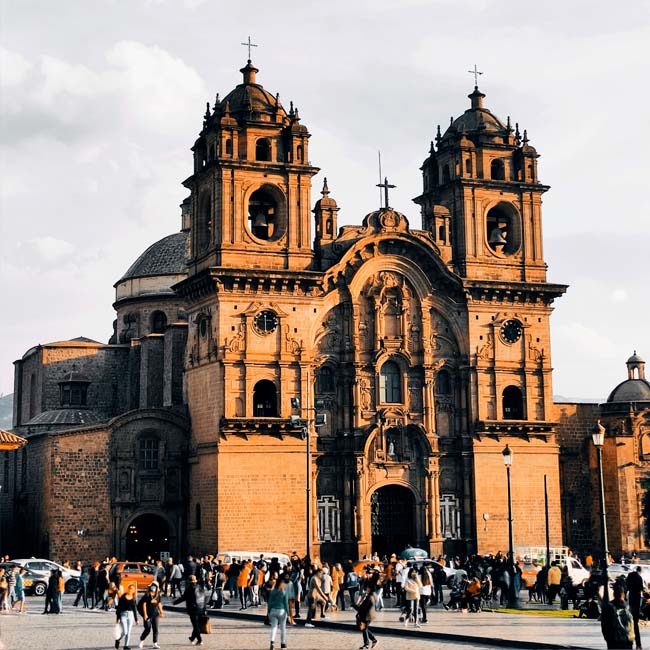 Cusco
This was the capital of the Inca Empire until the Spanish conquest in the 1500s and, as such, is also a UNESCO World Heritage site. This rich history is why most tourists visit Cusco, in order to see the walled complex of Sacsayhuamán, the Rainbow Mountain or Machu Picchu one of the new seven wonders of the world. Cusco is also home to several museums, including the Cacao and Chocolate Museum.
Although, we have to get one thing straight. You'll see a lot of rainbow flags here, but they're not necessarily Pride flags. They're actually more likely to be the Incan Empire flag.
Lima
There's so much to do in Lima that you could probably stay for a year and still not see everything. There are dozens of museums, focusing on everything from science to art to history, a decent nightlife scene, and its historic centre was named a UNESCO World Heritage site in 1988.
The capital of Peru is also, unsurprisingly, an LGBTQ hotspot, with enough bars, clubs, and saunas to keep everyone happy. Here you can literally party all night and into the morning. Recommended venues include ValeTodo DownTown, Lolita Bar, Legendaris, and Sauna 240Club.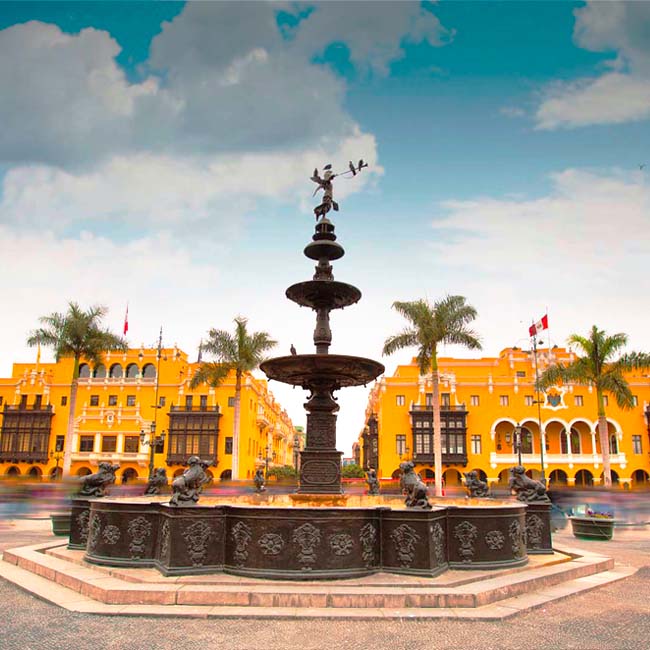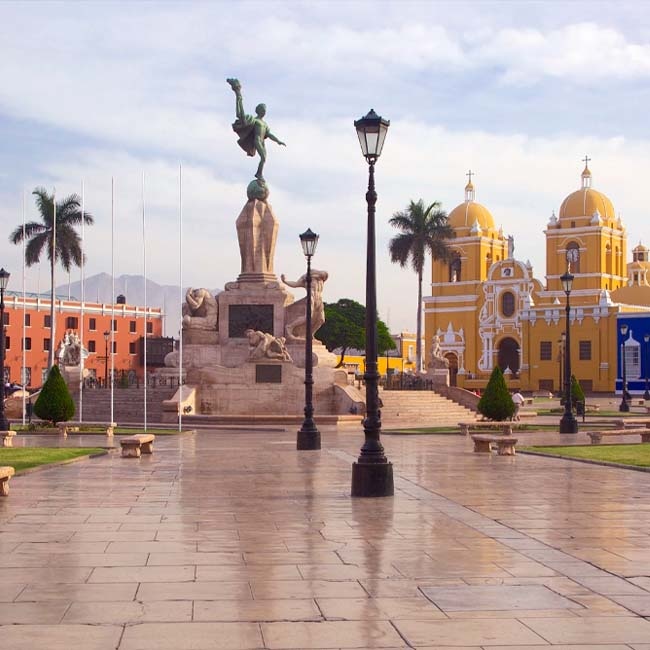 Trujillo
The largest city in the Moche Valley, Trujillo is full of Spanish charm, with marble plazas and colorful churches all around, but it actually played an important role in the fight for Peruvian independence, seceding from its colonizers two years before Peru as a whole.
It's also close to two pre Columbian monuments; Chan Chan, the largest adobe (mud brick) city at the time of its creation, and Huaca del Sol, the largest adobe pyramid in Peru.
Those looking for celebrations, rather than history, will enjoy the Marinera and Spring festivals, where dancing, music, and parades are brought together.
Puerto Maldonado
This is the best city to explore the Amazon jungle from. Here you can easily access the Amarakaeri Communal Reserve, the Bahuaja-Sonene National Park, and the Tambopata National Reserve in order to see exotic animals, like the spectacled bear, or even meet some Peruvian tribes people.
Previously, you could only get to Puerto Maldonado by boat – it straddles the Tambopata and Madre de Dios Rivers just before they join the Amazon River but it has recently been linked up to the road network, allowing more tourists to visit.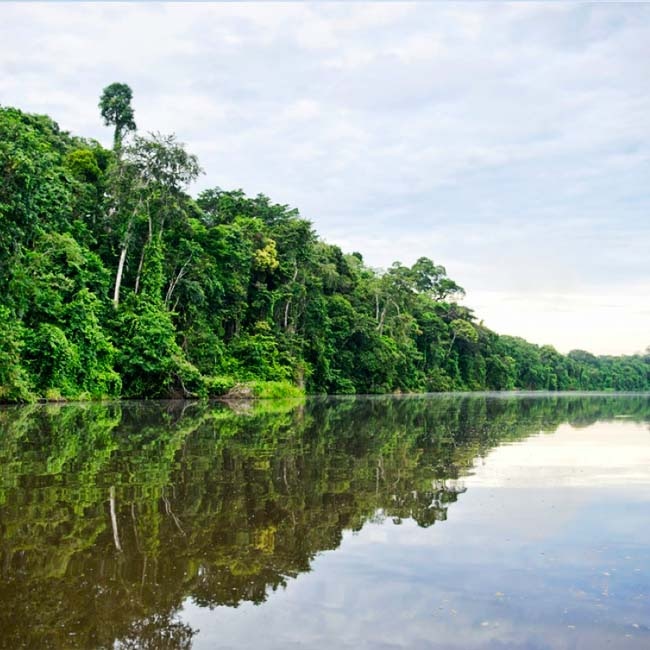 Country Attractions
Adventures Tour and trekkings By Orange Nation Peru
If you want to experience Peruvian culture and history in a short time frame, then this 4 day tour is just the ticket. You will travel to Lima, Cusco, and the Sacred Valley in order to see the ruins of the Incan Empire, explore beautiful towns, and see incredible architectural feats.
You will be immersed in the Peruvian culture, by joining interesting locals for a feast, watching traditional dances under the stars, and even getting involved in local crafts at the Pisac Market and during a traditional weaving demonstration.
There's even a Urubamba River Raft Trip for those that enjoy the adrenaline rush.
Little Huacachina
This small oasis town is just a short dune buggy ride from the city of Ica and it looks just like a mirage that you might see if you were lost in the desert. Here you can take enough stunning Instagram to make your friends jealous, take a dip in the lake, dance the night away, and even sandboard. (It's snowboarding, but on sand.)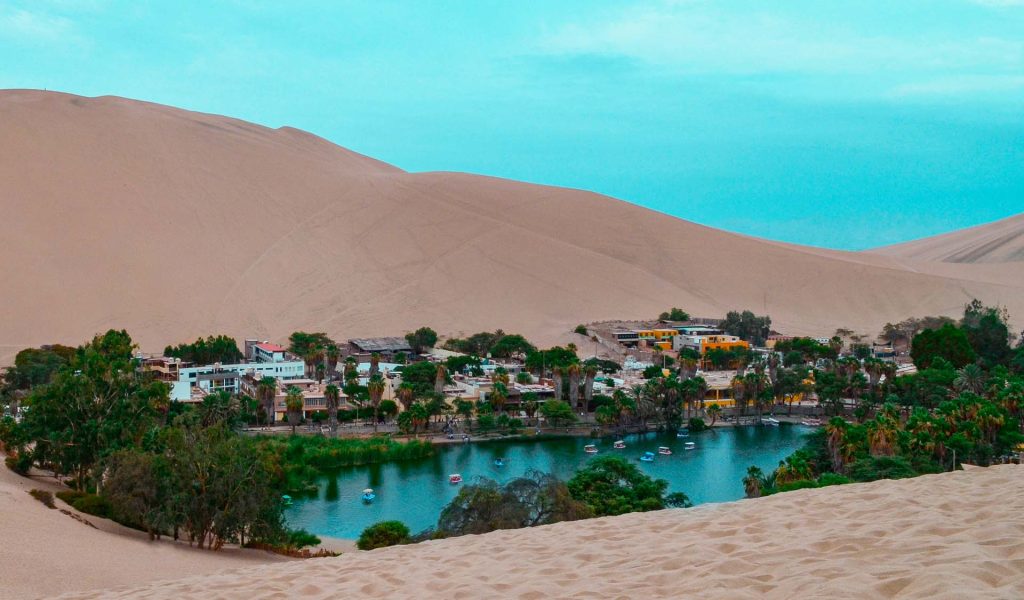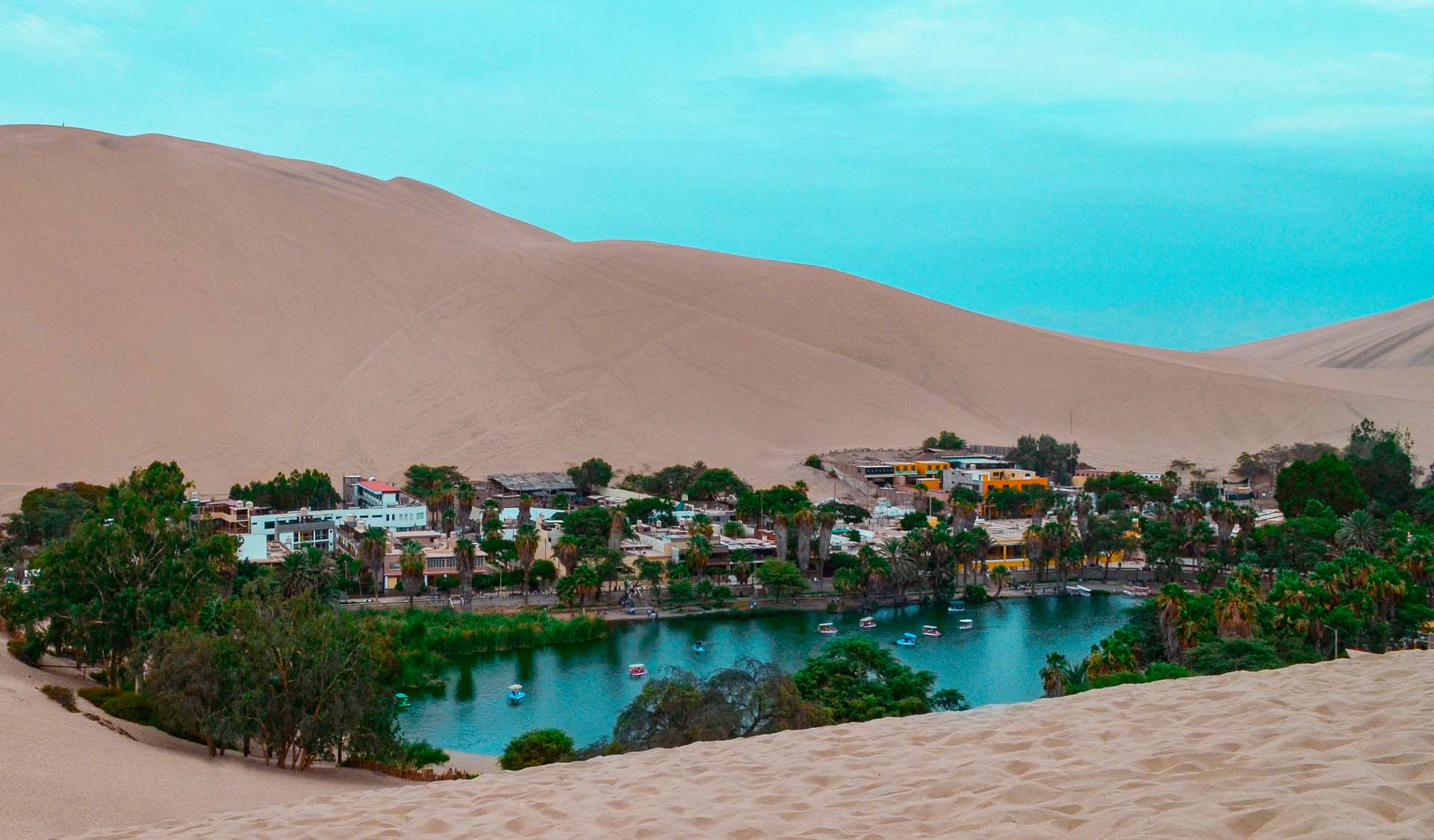 Nazca Lines
These centuries old rock carvings on the Nazca Area, Peru, covering 19 square miles of the Nazca Desert, feature incredible designs of animals, humans, and plants that are best viewed from the air or from the surrounding foothills.
Many researchers believe the carvings had a religious significance to their creators, but it is still unknown exactly what that was or how they were made. Some people even float the idea of this being the work of aliens.
Sacred Sites and World Heritage trip by AltruVistas
This incredible tour, hosted entirely by local guides, takes you through all of the wonderful cultural, historical, and archaeological sites in Peru, but also shows you the delightful biodiversity of the country as well.
During the tour, you will have the chance to explore Lima, discover shamanic arts in the Sacred Valley, roam through the ruins of Machu Picchu; all the while meeting artisans, archaeologists, and educators who are helping to make a difference for their community.
Gastronomy Guide
Peruvian cuisine is a mixture of tastes and textures, featuring dishes from Europe, Asia, and West Africa, modified to include local ingredients, as well as traditional Incan meals. This means that those who want a culinary adventure when travelling will find something delicious to shout about.
Popular Peruvian dishes include:
Chupe de Camarones: A thick freshwater shrimp soup, made with potatoes, milk, and chilies
Puka Pikanti: A dish made with potatoes, beets, yellow chilies, mint, and peanuts
Chairo: A traditional soup made with black chuño, red chilies, yams, sheep tripe, and dried meat
Ocopa: A dish of sliced potatoes covered in a sauce of chilies, the huacatay herb, peanuts, and cheese
Anticuchos: Skewers of marinated and grilled beef heart, served with potatoes or corn
Mazamorra Morada: A jelly-like dessert made from purple maize and cloves
And if you're looking for something to quench your thirst, try:
Chapo: Made from boiled sweet plantain and cinnamon
Inca Kola: A sweet lemon soda
Té de uña de Gato: A tea made from the Amazonian Cat's Claw plant
Chicha de Jora: An alcoholic drink made with fermented maize and aromatic herbs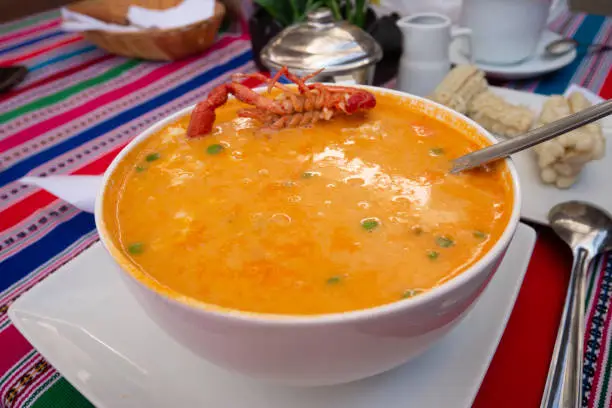 Tips and Safety Considerations for LGBTQ visitors
As mentioned above, same-sex sexual activity is legal in Peru and LGBTQ people are prevented from discrimination under the law, and while equal marriage is not yet the reality, it is supposedly coming by 2023 and they do recognize marriages performed elsewhere.
However, public attitudes still have a long way to go, especially in rural areas. While recent legal changes and court rulings, spurred by activism by the local LGBTQ community, have gone some way towards increasing acceptance, Catholic teachings still hold strong. For example, two-thirds of lawmakers in the Peruvian parliament voted to remove the anti-discrimination legislation, which could be seen as a microcosm for views on LGBTQ rights as a whole.
Tips for staying safe in Peru include:
Keeping it discreet by, for example, accepting twin beds rather than a double or wearing gender-neutral clothes
Travelling in a group, especially at night, and avoiding bad neighborhoods
LGBTQ Travel Tips & Events
If you're looking to take part in an LGBTQ event in Peru, then you should defiantly head out for Pride. Peru has large Pride parades in the cities of Arequipa, Callao, Cusco, Chiclayo, Iquitos, Lima, Piura, and Trujillo, but the biggest is in the capital. In 2023, Lima Pride attracted record numbers and was attended by leading politicians. (Make sure to check the dates of Pride before booking your trip.)
And finally, If you're travelling to Peru, here are the best tips for LGBTQ people looking to make the most of their trip:
Use Misterb&b to find an LGBTQ host to stay with. It's like Airbnb, but your host is LGBTQ so they can show you the scene that most tourists miss and you don't have to worry about being forced to take a twin room.
Visit the MATE Museum, which is dedicated to the life and work of openly gay Peruvian fashion photographer Mario Testino
Look up LGBTQ slang before you go in order to communicate with locals
Visit the Rainbow Mountain in Cusco
Get a photo of (or buy) a Cusco flag
Use apps like Hornet, Pepo, and Blued to meet LGBTQ locals