More information
Less information
Service Level:
Standard-Comfortable tourist-class accommodations with character; mix of public and private transport.
Physical Rating:
Some high-altitude hikes or more strenuous activities, but accessible to most healthy travellers.
Travel Style:
Hiking, trekking, cultural, adventure
Group Size:
Small group experience; Max 8, Avg 5.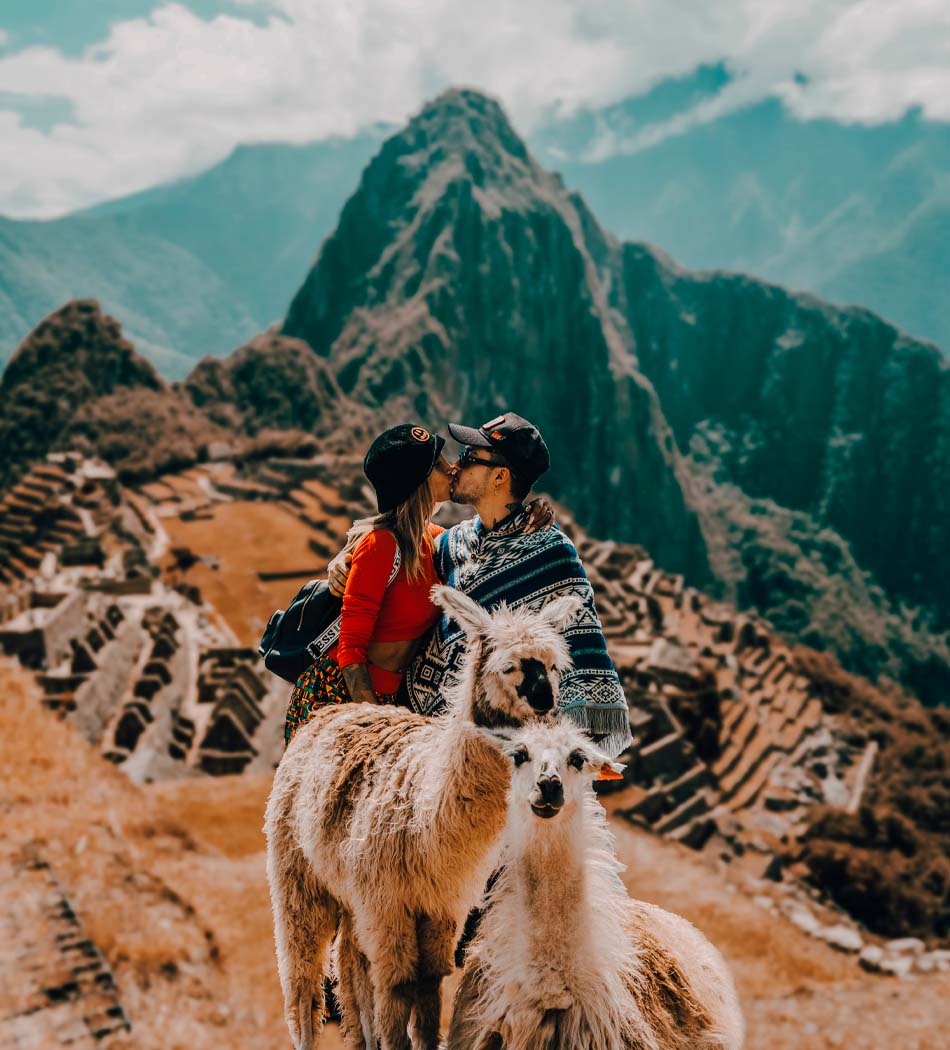 ---
What's included for the Best Customized Amazon Trip & Tour to Machu Picchu?
Naturist, conservationist and bilingual guide for the trip to the jungle
Meals (we accommodate a majority of special dietary needs) 3 lunches, 3 dinners and 3 breakfasts
Transportation pick up and return to the airport or land terminal
2 nights at Sandoval lake reserve
1 night in Tambopata .
1 night in Puerto Maldonado
First aid kit for trips to the jungle
Rubber boots in case of rain in the jungle
Entrance to the Sandoval Lake Reserve
Sacred Valley Tour
Short Inca Trail to Machu Picchu
Day trek to Rainbow Mountain and The Red Valley
Entrances to the Inca cities and archeological sites
Professional guide for nine days
Expedition train from Ollantaytambo to KM 104 and from Aguas Calientes to Ollantaytambo
Three nights hotel accommodation with private room, bathroom and breakfast included
Three nights accommodation in an eco-jungle lodge
1 night in hotel  in Puerto Maldonado
Meals as indicated on the itinerary
Bus tickets from Aguas Calientes – Machu Picchu -Aguas Calientes
Personal assistance
Does not include in the Tambopata Macaw Clay Lick and Sandoval lake Tour:
Alcoholic drinks
Airport taxes
Tips
Flights
Travel Insurance (highly recommended)
---
What do you need to bring for the Tambopata Macaw Clay Lick and Sandoval lake Tour?
Mosquito repellent (DEET 35 recommended minimum!)
Original passport,
Small backpack,
Long-sleeved cotton shirts
Long cotton pants,
Long cotton socks
Comfortable walking shoes,
Sandals or light shoes,
Rain gear (eg rain poncho)
Swimwear;
Binoculars (Can be  rented from Orange Nation)
Camera and charger and extra batteries (Some days will be long without access to electricity or charging ports)
Plastic bags used for clothing and a camera,
The hat as protection against the sun or rain,
Small towel,
Toilet paper,
Sunscreen,
Sunglasses,
Flashlight and batteries
1 Bottle of water (1 liter minimum),
Pocket money (Soles) to buy drinks, snacks and for tips.
*** we recommend wearing clothes that are light-colored, breathable and loose-fitting.  
Why travel with Orange Nation Peru?
We have become the leaders in small group adventure travel over the past three decades by consistently listening to our travelers and delivering what they desire: adaptable itineraries, the freedom to explore, smaller group sizes, safety and peace of mind, and knowledgeable local guides who provide unique insights into the destination that would be missed through any other means of travel.
Learn more
EXPERT GUIDES : Our expedition staff are experienced, enthusiastic and among the best in the industry - they are our secret to success
SMALL GROUPS: Travelling with us will always feel like going with friends and not with a group of strangers in an organized tour.
OUR EXPERIENCE: With fifteen years' experience and over 25 Packages to Machu Picchu alone, our team knows how to deliver a successful expedition.
ENVIRONMENTAL: ENVIRONMENTAL: Education and conservation are our passion. We aim to create lifelong ambassadors for the protection of all wilderness areas.
Travelers' Choice Awards
2022
Excellent
based on 280 reviews based on 280 reviews

Letty C
Excellent worker
Jun. 2023
Joaquín excellent 👍 Very Caballero helped me with my 🎒 offered me oxygen does very well His work ⁇ in singing to Subme to the 🐎 And what a beautiful mountain it cost me to Climb but with the Joaquín's help I did!
Mariana D
A great adventure!
May. 2023
We made 4D / 3N of the Inka Trail. The experience was challenging, but it was worth it. Chef Fortunato's meals and explanations of Jony and David's places were very complete. Tmb the patience to make sure we all get there on time.

malala08
Fast and friendly service
Dec. 2022
We did not get to specify the service due to the political situation in the country, however the company quickly and carefully proceeded with the return. Very good service and when the situation calms down we will resume service with them.
Ready to Create a Unique Dream Travel in Perú?
Recommended for you
Here you have other options that will suit your needs from the Peru Packages