About Orange Nation Peru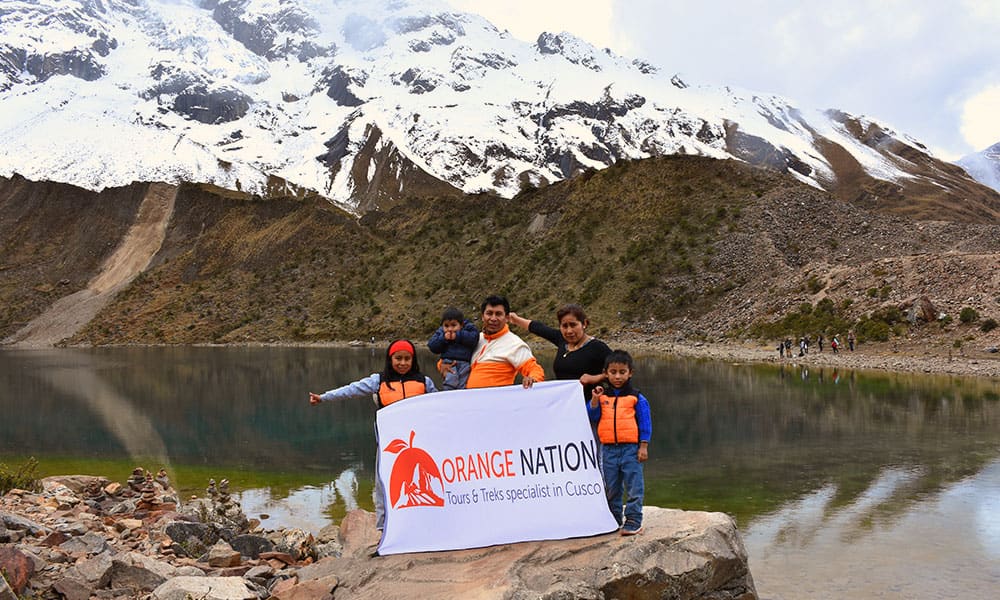 Orange Nation Peru believes in community upliftment and ethical tourism. Building and strengthening ties with isolated villages that have limited resources and employment opportunities. It was created with the intension to create long term growth and sustainability to the previously disadvantaged communities we trek through. Some of our porters, cooks and horseman own a small share of the company and benefit from profit sharing at the end of each financial year. Thus, your tour will be done by a team that's highly motivated and professional, with a vested interest in the company and customer satisfaction. The prices are reasonable and in line with the quality of service offered, the extensive number of inclusions on every tour and trek, as well as industry standards.
When you choose Orange Nation, we will take you on a historical journey to the best Inca sites, visiting the wildest parts of the Andes Mountains, appreciating the most stunning vistas and landscapes and getting an insightful and authentic experience into Peruvian culture and way of life.
We have the HIGHEST QUALITY SERVICE, an OUTSTANDING REPUTATION because we can GUARANTEE the best quality service through our Orange Nation Peru staff and guides who operate our treks. We are a locally sustainable and responsible tour operator that incorporates universal principles of tourism. With this in mind, we have trained all of our staff within these principles.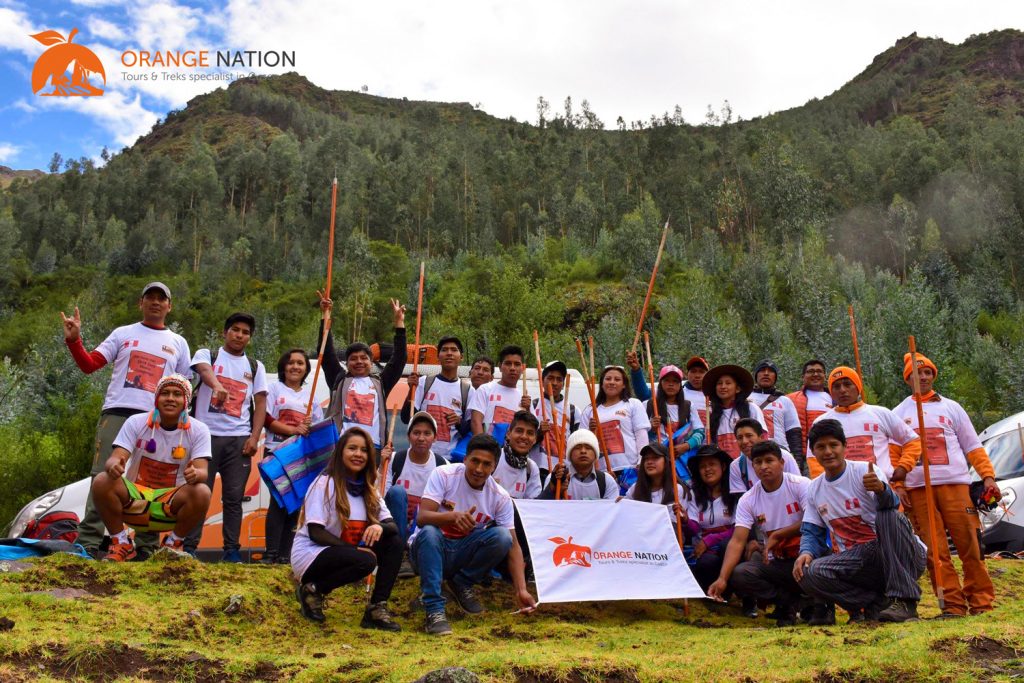 Our Team
Our team of guides are from the Cusco region and speak Spanish and English fluently with the majority of them also speaking Quechua (the native language of Peru). They hold degrees in tourism and have a minimum experience of 2 years under their belts. They are passionate about teaching others about their roots, touching on their Andean/Inca history and heritage and sharing knowledge on the flora and fauna thats unique to our region.
We have guides that come highly recommended as they are dedicated to continued professional development, are extremely patient and love to do their jobs with sparkling energy.
Our Goals
We look to provide informative tours to Machu Picchu
Educating people about Inca culture and history is a great passion of ours
We aim to offer memorable and entertaining trekking experiences
We do not except bookings from third parties, therefore maintain a 100 percent locally owned company
As a responsible tour operator we uphold the view of supporting our local communities by reinvesting through many social programmes and projects
Our Vision
To create unforgettable experiences
To provide high quality personalized service
To contribute as a company to the development of the tourism sector
To offer high quality treks and tours with small groups while maintaining a reasonable price
To use only our own professionally trained staff and guides and high quality camping equipment
To create in our visitors an admiration toward the legacy of the Incan culture, heritage and history.
Our Values
Honesty and integrity
Create a genuine client connection during our treks and tours
Commitment to the culture and society of the Andean people
Work as a team by sharing knowledge, experience and dedication
Creativity and innovation
Promote a Peruvian based business
Our Ambitions
We hope to build a sustainable company that provides top-quality service to our potential clients. While, developing methods to provide children and families within the Cusco region with opportunities for education and employment.