Rainbow Mountain Peru
Rainbow Mountain is a geological wonder that was recently discovered in 2015. As the snow began to melt, it revealed a multichromatic mountain that dazzled the eyes. In January 2016, the very first guided tour was conducted. Now fast forward almost 8 years later, and it has unsurprisingly become the second most popular tourist destination after Machu Picchu.
Located just 3-hours southeast of Cusco, on the same path as the Ausengate Trek. It is considered a moderate to difficult trek because of the high elevation. Vinicunca sits at 5 200m/ 17 100ft above sea level. The trail passes indigenous villages, Quechua speaking natives, dozens of alpacas and llamas and a diverse range of fauna like the soaring Andean Condor  and Cara Cara falcons.
If time permits, hop over to the equally impressive Red Valley nearby.
Customizable Tours - 365 Days a Year! Expert Travel Assistance Available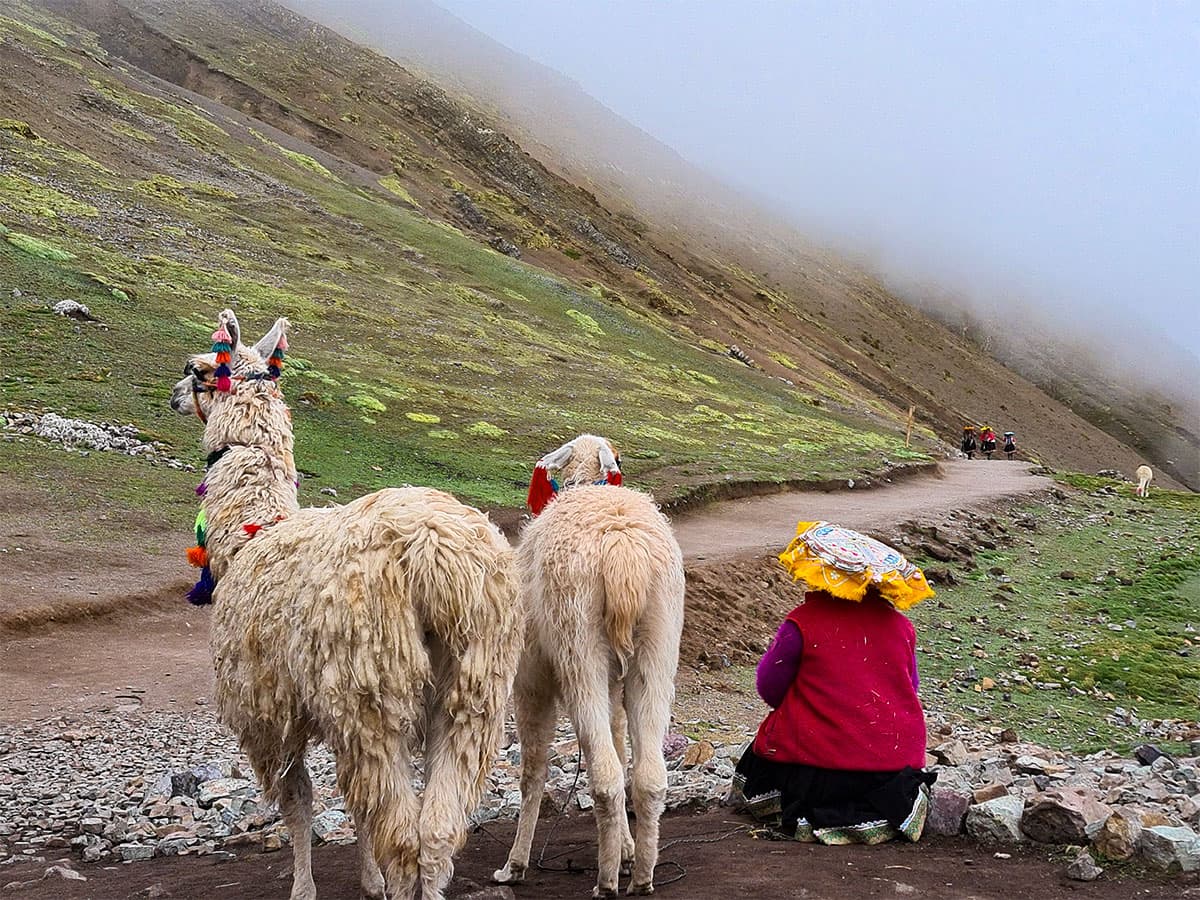 Small Groups
Travelers' Choice Awards
2023
24/7 In-Trip Assistance
Travelers' Choice Awards
2022
Excellent
based on 280 reviews based on 280 reviews

Letty C
Excellent worker
Jun. 2023
Joaquín excellent 👍 Very Caballero helped me with my 🎒 offered me oxygen does very well His work ⁇ in singing to Subme to the 🐎 And what a beautiful mountain it cost me to Climb but with the Joaquín's help I did!
Mariana D
A great adventure!
May. 2023
We made 4D / 3N of the Inka Trail. The experience was challenging, but it was worth it. Chef Fortunato's meals and explanations of Jony and David's places were very complete. Tmb the patience to make sure we all get there on time.

malala08
Fast and friendly service
Dec. 2022
We did not get to specify the service due to the political situation in the country, however the company quickly and carefully proceeded with the return. Very good service and when the situation calms down we will resume service with them.