Lares Trek
Orange Nation Peru is offering a combination of a variety of off-the-beaten track experiences to Lares Valley. We have created independent travel experiences catering to your free spirited passion for exploration. Slide into the negotiation of life and nature near the town of Lares, 40 miles north of Cusco and 35 miles southeast of Machu Picchu. The trek lies dormant awaiting your call to the legendary Lares Valley. East of the Urubamba mountain range, which traverses part of the Sacred Valley.
The Lares trekking route is famous for its scenic route through isolated indigenous villages, spectacular snow-capped mountain peaks, tranquil glacial lakes and rivers and streams gently flowing through mountain slopes. Pass through indigenous communities with the locals dressed in their colorful traditional outfits. Immerse yourself into the culture as the natives herd hundreds of llamas and alpacas or tend to their potato fields, harvested on the mountain side in the most unforgiving terrain. Indulge in star studded night skies and crisp morning air free of pollution.
The trail may lead you to the therapeutic hot springs of Lares. Finally, the journey culminates in the majestic citadel of Machu Picchu.
Customizable Tours - 365 Days a Year! Expert Travel Assistance Available

Small Groups
Travelers' Choice Awards
2023
24/7 In-Trip Assistance
The Lares trek and Short Inca Trail to Machu Picchu is perfect for the traveler who wants the bes...
From
$697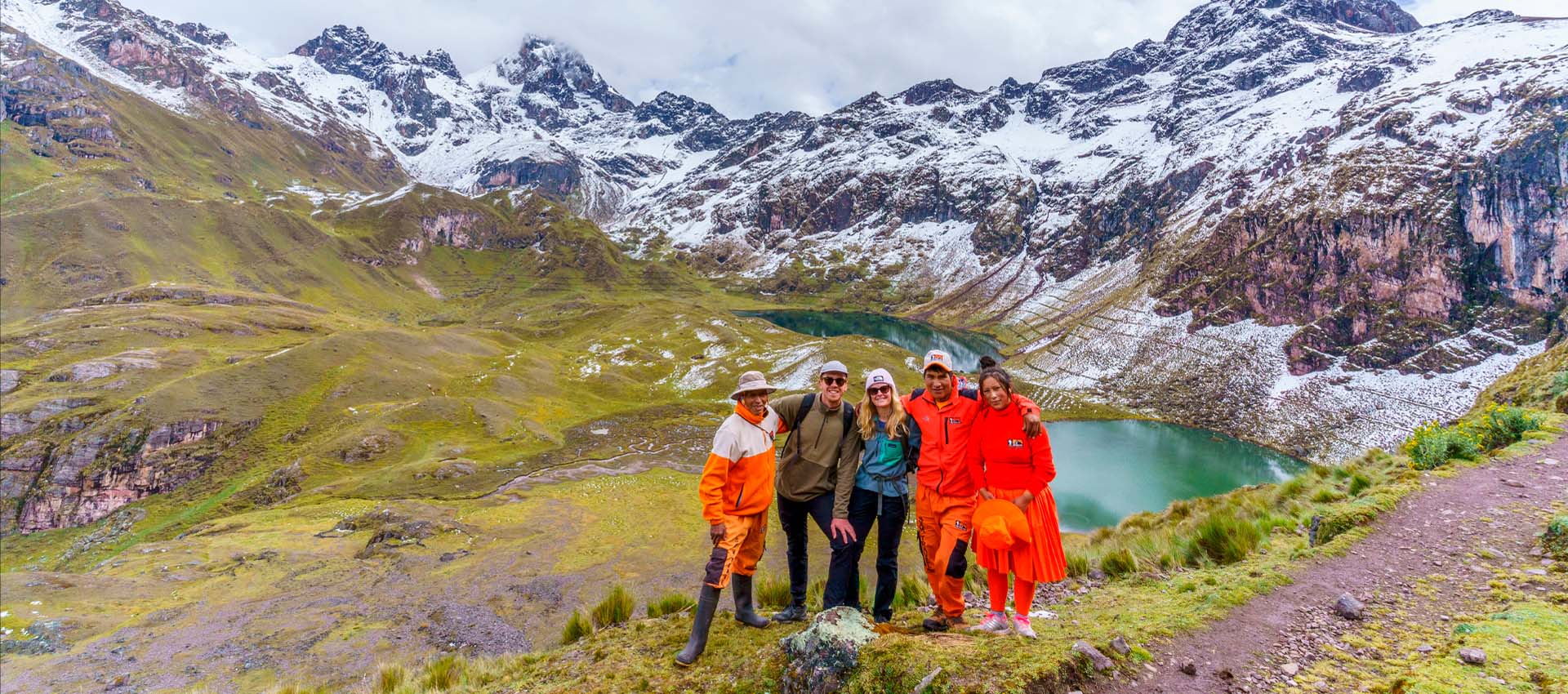 The 4 days Lares trek to Machu Picchu trekking route is the most scenic and culturally enhancing ...
From
$517
Travelers' Choice Awards
2022
Excellent
based on 280 reviews based on 280 reviews

Letty C
Excellent worker
Jun. 2023
Joaquín excellent 👍 Very Caballero helped me with my 🎒 offered me oxygen does very well His work ⁇ in singing to Subme to the 🐎 And what a beautiful mountain it cost me to Climb but with the Joaquín's help I did!
Mariana D
A great adventure!
May. 2023
We made 4D / 3N of the Inka Trail. The experience was challenging, but it was worth it. Chef Fortunato's meals and explanations of Jony and David's places were very complete. Tmb the patience to make sure we all get there on time.

malala08
Fast and friendly service
Dec. 2022
We did not get to specify the service due to the political situation in the country, however the company quickly and carefully proceeded with the return. Very good service and when the situation calms down we will resume service with them.