5 Reasons To Pick The 5 Day Inca Trail To Machu Picchu
Written by
Orange Nation Perú
June 12, 2023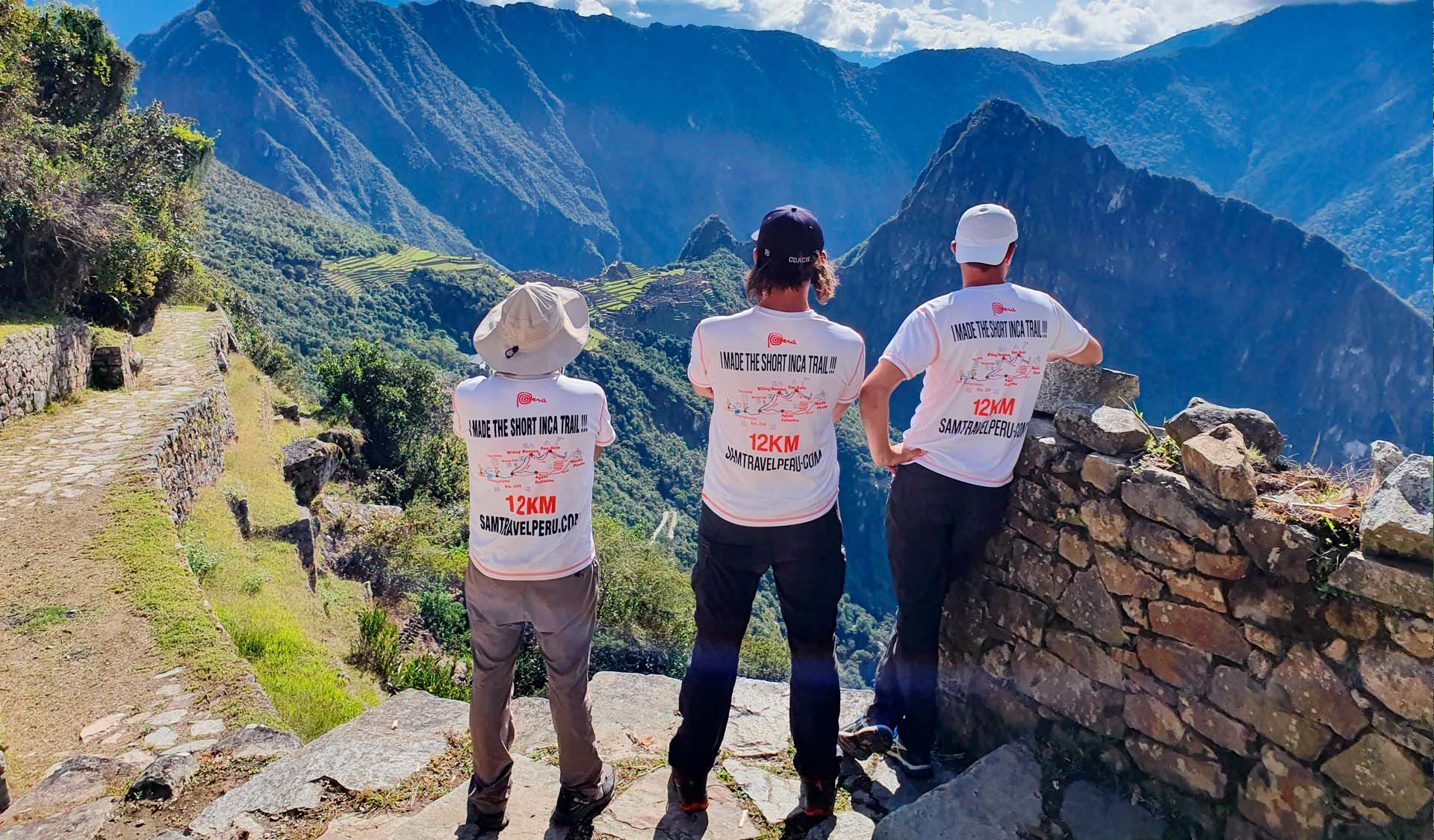 Why choose the 5 day Inca Trail to Machu Picchu? The route is generally similar to the 4-day one, but this route has a surprise or two instore. The trail is less rushed and gives you time to enjoy your surroundings. Also, look forward to having an extra day to acclimate before crossing Dead Women´s pass (4, 215m/13, 907ft), the highest pass on the trail. For the icing on the cake, visit the Great Machu Picchu Citadel twice.
Pick the 5 Day Classic Inca Trail Itinerary
Trekking through the Classic Inca Trail gives an intriguing perspective into the lives of one of most successful ancient dynasties in human history. Along the path is archeological sites that have stood the test of time, making it through the intense earth quakes that plague Peru. How this civilization built such incredible engineering marvels in the most unforgiven terrain will leave you in complete awe. To compliment your journey through history, you will trek through the beautiful landscapes of the Andes Mountains. Passing stunning snow-brooded mountain tops, climbing high passes with the most jaw dropping views and experience the wide variety of amazing flora and fauna. Let your mind wonder and ask as many question as you can, as you embark on one of the most sort after trails in the world.
Orange Nation are trekking specialists who have many years of experience trekking along the Inca Trail to Machu Picchu and other alternative routes. However, one of our favorite itinerary to follow is the Classic 5 Day Inca Trail Trek, and below will explain why!
1). Highly recommended for families with children and mature adults
The Classic Inca Trail is a moderate to difficult trail. It has no age restrictions or recommendations. However for families traveling with young children and mature adults, hiking over 4 days can be extremely challenging. The 5-day is a much better option, because you can hike at a slower pace and rest in campsites that are not as crowded. You can hike with peace of mind of knowing you not holding anyone back.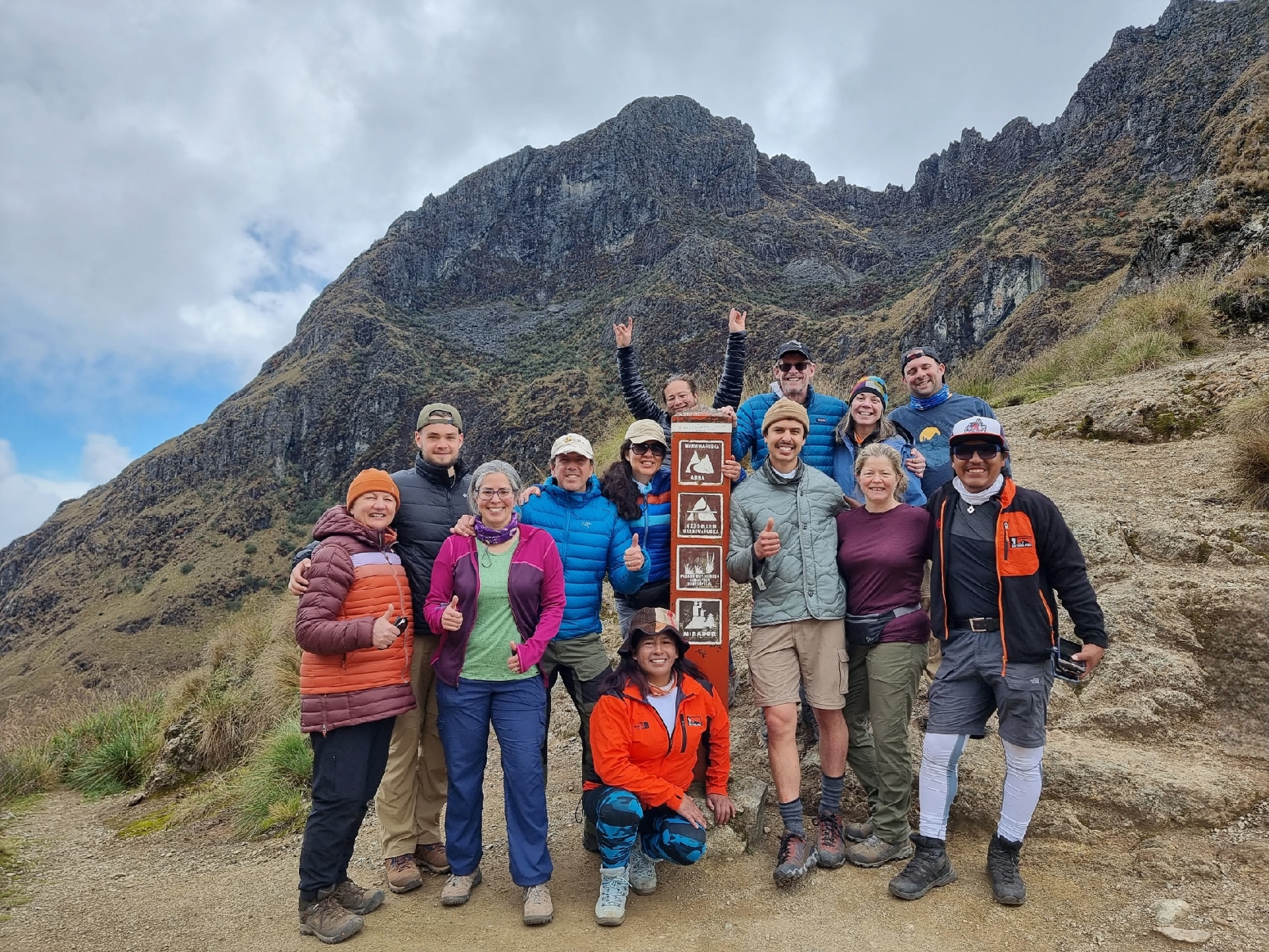 2). Spreading out the Daily Distances
Day 1 and Day 2 comprise of only 3 and 5 hrs. of hiking respectively. Of course, its important to note that hiking times are highly dependent on each individuals hiking speed. This gives the traveler ample time to slowly acclimate to the altitude before taking on the strenuous day 3 of the trek. However, its still imperative to prepare for this hike. Consider that you are still hiking at very high altitudes, with day three reaching elevations of 4 200m/ 13 779ft above sea level and you hike for over 9 hours on that day.
3). Better Campsites
Starting with day , we camp at nearby Patallacta ( 2 650m/ 8 747ft) an amazing archeological site. Later in the afternoon you get to enjoy your first Inca site at a leisurely pace. Explore very nook and cranny and get your insight into ancient Inca culture. Another highlight is on Day 3, when you camp at the stunning Phuyupatamarka at 3,630m/ 11,906ft ( meaning: place above the clouds). This campsite is really something special, arguable the most beautiful campsite on the Inca Trail. Positioned on a ridge, high above Machu Picchu mountain this campsite has world class sunsets and sunrises. From above, you will observe a sophisticated sacred complex made up of water fountains with solid foundations. Adjacent to your tent is a balcony with breath taking views of Glacial peaks, the Urubamba Valley and the Sacred Machu Picchu Mountain.
4). More Time at Incan Sites
One of the best surprises of the 5-day Inca Trail trek to Machu Picchu is that you get to explore an extra archeological site, that hikers of the 4-day trail only get to see from a viewing point. As mentioned above, your first campsite is at Patallacta, also knows as Llactapata. The privilege of exploring this site solely belongs to the hikers of the 5-Day Inca Trail. In addition, you get extra time to explore Wiñay wayna at 2,700m/ 8,856 feet. This is one of our favorite Incan sites on the Inca Trail to Machu Picchu. This Archeological site is close to your lunch spot. Wiñay Wayna is one of the most well preserved sites on the Inca trail.
5). Two Visits to Machu Picchu
The 5 day Inca Trail trek to Machu Picchu gives you the chance to visit Machu Picchu twice. After visiting Wiñay Wayna and exploring this very beautiful site you will continue down into Machu Picchu, through the famous Sun Gate. You arrive at the Sun Gate just as the sun begins to set and the crowds begin to thin. Take this opportunity to take spectacular pictures of the Citadel with fewer people in your shots. The views from the Sun Gate are unmatched, and the sunset behind the Citadel is absolutely breathtaking. Then, you take a shuttle bus to quaint town of Aguas Calientes for a hot shower and a comfortable night sleep on a bed. Next morning, you wake up early to catch the shuttle bus back to Machu Picchu to catch the sunrise.
On arrival, you will explore circuit #3 of of Citadel. This is not the most comprehensive circuit, but it is the circuit that is included in all the hikers of the Inca Trail. If you wish to see more of the Machu Picchu, we recommend booking an extra circuit. Circuit #2 is the most comprehensive of all the circuits. When you do the 5-Day, you also have time to add an extra hike on the last day, like the popular Huayna Picchu Mountain or Machu Picchu Mountain for even more panoramic views of Machu Picchu and the mountainous landscape around it.
Contact Orange Nation Peru
I hope this post, 5 reasons to pick the 5 day Inca Trail trek to Machu Picchu helps you pick the correct itinerary. Why not join one of our luxury trips to Machu Picchu! We have many different options for itineraries, however the 5 day Inca Trail trek to Machu Picchu trip is our favorite! If you have any questions at all, or if you are ready to start the booking process, GET IN TOUCH today!
Why Choosing the 5 day Inca Trail to Machu Picchu information has been updated on April 2023.