Tour to Machu Picchu
Machu Picchu is a captivating archaeological wonder nestled high in the Andes Mountains of Peru. Known as the "Lost City of the Incas," it is a testament to the remarkable engineering and cultural heritage of the ancient Inca civilization. This UNESCO World Heritage Site attracts adventurers and history enthusiasts from around the globe who are drawn to its mystical beauty and breathtaking views. Our Trips to Machu Picchu allows you to explore the intricate stone structures, terraced hillsides, and panoramic landscapes, visitors are transported back in time to a bygone era. A journey to Machu Picchu promises an unforgettable experience, filled with awe-inspiring moments and a profound connection to the past.
Customizable Tours - 365 Days a Year! Expert Travel Assistance Available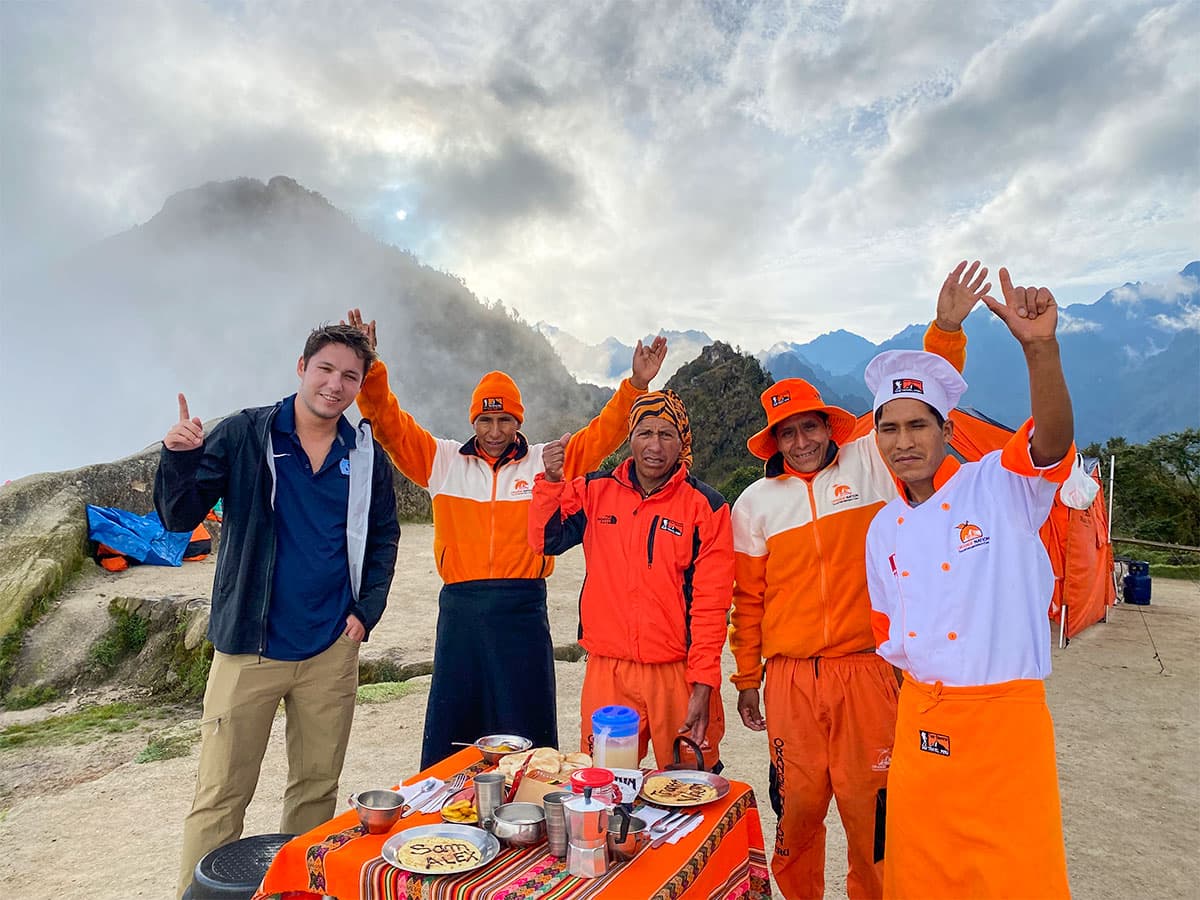 Small Groups
Travelers' Choice Awards
2023
24/7 In-Trip Assistance
Travelers' Choice Awards
2022
Excellent
based on 280 reviews based on 280 reviews

Letty C
Excellent worker
Jun. 2023
Joaquín excellent 👍 Very Caballero helped me with my 🎒 offered me oxygen does very well His work ⁇ in singing to Subme to the 🐎 And what a beautiful mountain it cost me to Climb but with the Joaquín's help I did!
Mariana D
A great adventure!
May. 2023
We made 4D / 3N of the Inka Trail. The experience was challenging, but it was worth it. Chef Fortunato's meals and explanations of Jony and David's places were very complete. Tmb the patience to make sure we all get there on time.

malala08
Fast and friendly service
Dec. 2022
We did not get to specify the service due to the political situation in the country, however the company quickly and carefully proceeded with the return. Very good service and when the situation calms down we will resume service with them.