Updated TOP 10 Treks In Peru
Written by
Orange Nation Perú
June 12, 2023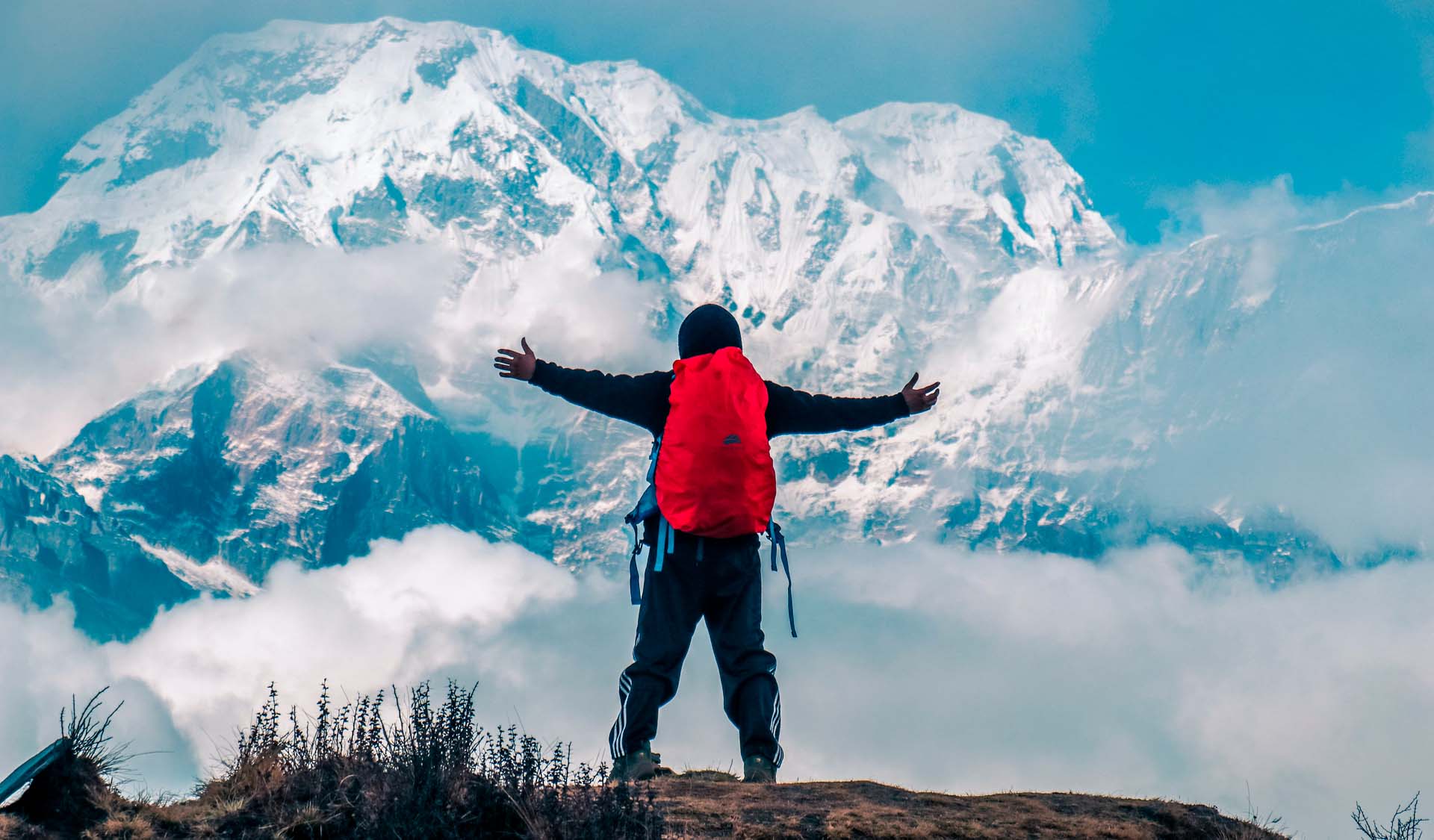 Let our expect guide take you through some of the most memorable treks through Peru.
Peru forms part of the Andes Mountain Range, the longest continental mountain range in the world. Forming a continuous highland along the Andean Volcanic belt in the western edge of South America. The Altiplano/ Andean plateau which lies along the cities of Cusco, Arequipa, Huaraz and Puno is the second-highest on the planet after the Tibetan plateau. Thus making Peru one of the hiking meccas of the world.
Couple this location with Peru´s rich history and cultural diversity, then you are guaranteed a hiking adventure that's the full package. Traverse through remote mountain passes, stopping at stunning glacial lakes and visiting historical archeological sites that are engineering marvels. There are mainly 3 trekking regions to choose from in Peru. The most popular is Cusco and includes treks like Lares, Salkantay, Choquequirao and the famous Inca Trail to Machu Picchu. Also venture to the amazing Colca Canyon in Arequipa or to its many volcanoes like the great Misti. Finally, stopover in Huaraz, home to the magnificent and seldom visited Cordillera Blanca Mountain range.
The Classic Inca Trail tends to steal most of the limelight, but with good reason. A 4-day adventure that combines a healthy challenge of a climb, breath taking scenery and a slew of fascinating archeological sites left by the great Inca Empire civilization. However, if you cannot get tickets and permits to this very popular trek, rest assured all the other alternatives hikes on our list are absolutely worth it.
The trekking industry in PERU
The country has an excellent and well-developed trekking industry, with first rate guides and equipment. There are certain ethical dimensions to the country's trekking business and a mindful visitor will come pre equipped with some background knowledge. It´s good to do your research before planning and booking a trek in Peru.
In the meantime, read on for our essential guide to trekking in Peru. Happy hiking!
The best treks in Peru
Here is a comprehensive list of what we think are the best treks in Peru. We have included some essential details like what to expect, best time to hike, and other details that are important to know before hand.
1. The Classic Inca Trail to Machu Picchu in Cusco
Difficulty: Moderate to difficult
Duration: Four days
Max elevation: 4,215 meters (13,828 ft)
Accommodation: Camping
Start/end point: KM82 to Machu Picchu
The Inca Trail is easily the most famous of all the Peru treks. It´s been featured in many world class blogs and travel articles as one of the best hikes to do in the world.
The Classic Inca Trail Trek to Machu Picchu is a once-in-a-lifetime experience that every adventure seeker needs to journey. This iconic 4-day hike leads to one of the most beautiful wonders and archeological sites of the world: Machu Picchu. Trek back in time as you walk in the footsteps of the Inca and discover astonishing ecological diversity and gain appreciation for the rich history and traditions of the Incan people. Witness first hand the incredible engineering feats of the historic sanctuaries: Runcuracay, Phuyupatamarca, Wiñayhuayna, and Machu Picchu itself.
The Machu Picchu Historic Sanctuary covers 32,952 acres and accompanies 10 diverse ecological zones from glacial peaks to tropical forests. It also homes over 450 species of birds and 200 species of orchids!
Along the 42-kilometer or 26-mile trail, you'll walk along the original cobblestone path and staircases the ancient Incan kings walked nearly 500 years ago. Experience altitudes of up to 4,200 meters, famous archeological sites, diverse landscapes, and an array of plants and wildlife. This challenging hike never has a dull moment and is perfect for any adventurer looking for a rewarding and illuminating experience.
Find more detailed information here!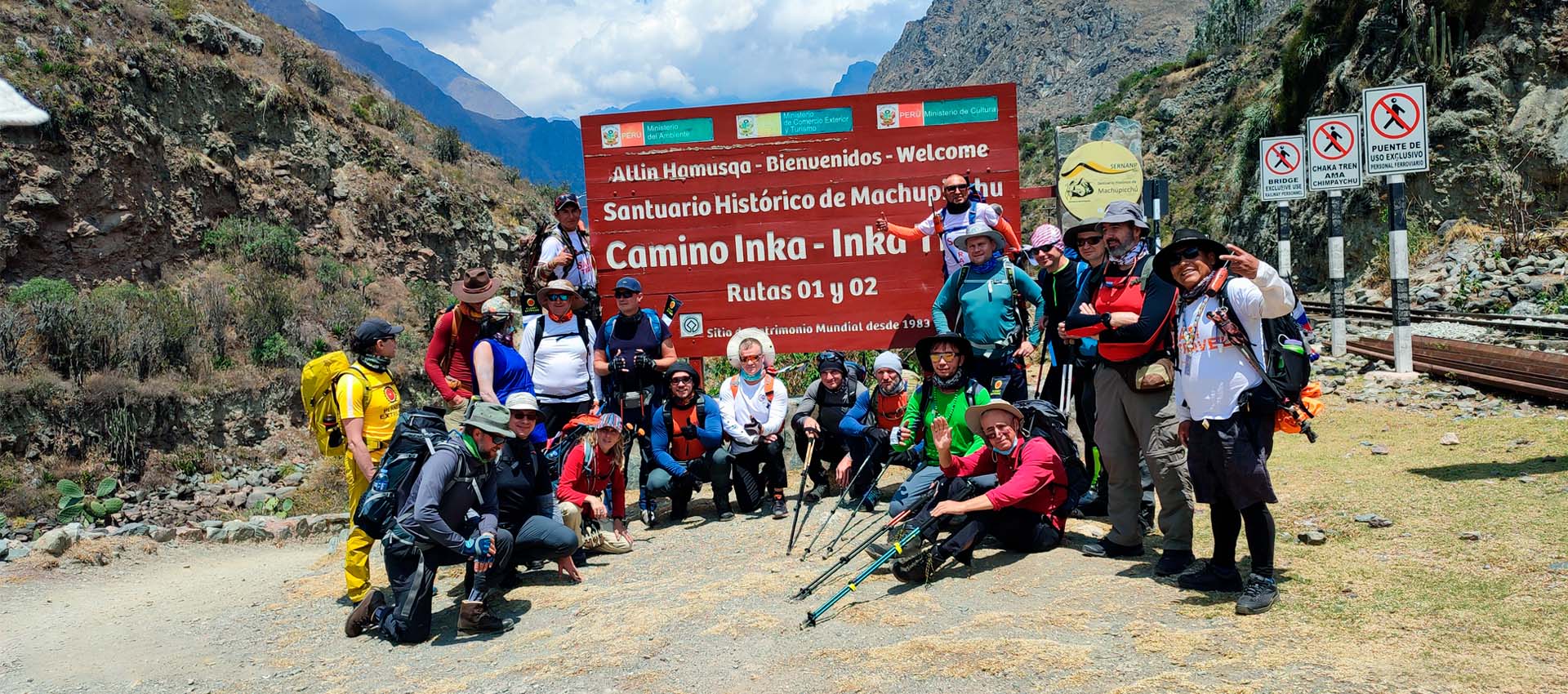 2. Rainbow Mountain/ Vinicunca in Cusco
Difficulty: Moderate to difficult
Duration: Full Day
Max elevation: 5,200 meters (16, 732 ft)
Start/end point: Cusco – Llacto – Rainbow Mountain
Rainbow Mountain is the best tourist attraction to visit in Peru after Machu Picchu. This natural phenomenon stands at a breath stealing 5,200 meters (17,060 ft), in the Vilcanota Mountain Range. This newly discovered must-see destination only grabbed the world´s attention in 2015. It was discovered when snow melted off the mountain and revealed the vibrant and stunning colors of gold, lavender and red that lay beneath. This natural beauty was formed by weathering conditions and the minerals found in the soil. Its dynamic colors create this marble effect that glows in the sun and a sharp contrast when its laden with snow.
One of the main Apus Mountains of Southern Peru that´s believed to hold spiritual divinity. Join a hike that many pilgrims embark on to give thanks to the spirits within the mountains. This trail begins in Llacto at 4,638m/ 15,216ft and climbs to soaring heights of 5,200 meters (16, 732 ft) above sea level. Trekkers are very likely to suffer from altitude sickness at these extreme heights. So, its imperative to acclimate properly. Best places to acclimate is Cusco city or the Sacred Valley, maybe spending 2 or 3 days. Along the way you can interact with the indigenous Andean people that live here. Also, enjoy the stunning views of the massive snow-covered Ausangate Mountain that accompanies you throughout the trail.
This is a must-do trek, especially during the dry season months of April to October.
Tip: It can be risky to hike during the rainy season. If it snows, unfortunately you will not see the stunning colors of the mountain. The mountain can possibly be completely covered in the snow.
Find more detailed information here!
3. Huayna Picchu Picchu day hike in Cusco
Difficulty: Moderate
Duration: four hours return
Max elevation: 2,720m/8 924ft
Start/end point: The trailhead is at the far end of circuit 4 in the Machu Picchu Citadel
Huayna Picchu is best known as the perfectly triangular peak that towers behind Machu Picchu in all the classic photos. From this unique vintage point you can take some of the most breathtaking picture of the Machu Picchu Citadel. It´s a steep hike that requires a measurable amount of fitness and endurance. It can induce acrophobia. So, we do not recommend it for people with a debilitating fear of heights. However, if you take on the challenge the rewards are invaluable. If you choose, you can visit the mesmerizing temple of the moon on the other side of the mountain or simply stand at the summit and take the stunning pics from this sort after vintage point.
New in 2023, entrance tickets to Huayna Picchu are limited to just 300 per day; 75 people may enter each hour between 7am and 10am. Everyone is expected to exit by 2pm. The entrance tickets must be purchased as an add-on to the ticket for Machu Picchu itself; tickets generally sell out a couple of months ahead of time.
Find more detailed information here!
4. KM 104 (the 2-Day Inca Trail to Machu Picchu) in Cusco
Difficulty: Moderate
Duration: Six to seven hours' hiking
Distance: 12 KMs / 7.5 miles
Max elevation: 2 720m/ 8 924ft
Start/end point: Km 104 to Machu Picchu
Although tour operators typically refer to this as the "Two Day Inca Trail", it actually only involves one day of hiking. There are many advantages to doing the short Inca Trail. First and foremost, it´s the only hike that allows you to visit the great Machu Picchu twice. After a scenic hike of the last 1/3 of the Classic Inca Trail, you arrive at the citadel from the spectacular Sungate. The Sungate (2 720m/ 8 924ft) has unparalleled views of the Inca Citadel and only people that trek the Inca Trail are privy to this panoramic view point. You arrive at the archeological site just as the sun begins to set. The next day after a comfortable night in a hotel and hot shower, you take a shuttle bus up at sunrise for a full day of exploration of the Citadel.
The trail begins at KM 104, hence the name for this hike. You will take the train towards Aguas Calientes but stop about half an hour before the train reaches the town. After crossing the river, you can enjoy breathtaking views of the Urubamba river, the lush valley and rolling snow-covered mountain tops. The stunning flora and unique fauna await you. Also, visit other Inca ruins like Chachabamba and the gracefully aging Wiñay Wayna. The last steep climb takes you the famous Sungate and your first jaw dropping view of Machu Picchu Citadel.
Find more detailed information here!
5. The Salkantay Trek in Cusco
Difficulty: Moderate to Challenging
Distance: Approx. 47km (29m)
Duration: Four to five days
Max elevation: 4,650 meter's / 15,367ft
Accommodation: Camping/ 1 night hotel
Start/end point: Soraypampa – Llactapata – Machu Picchu
The Salkantay Trek is the most popular alternative to the Inca Trail, described by National Geographic as one of the best treks in the world. You follow a trek that goes through varied ecosystems, and landscapes. Travel from high passes with snow covered mountain glaciers, to lush rolling fields in the valleys before arriving in the high jungle that surrounds Machu Picchu. This is the ultimate trek for nature lovers, looking for a taste of adventure.
Find more detailed information here!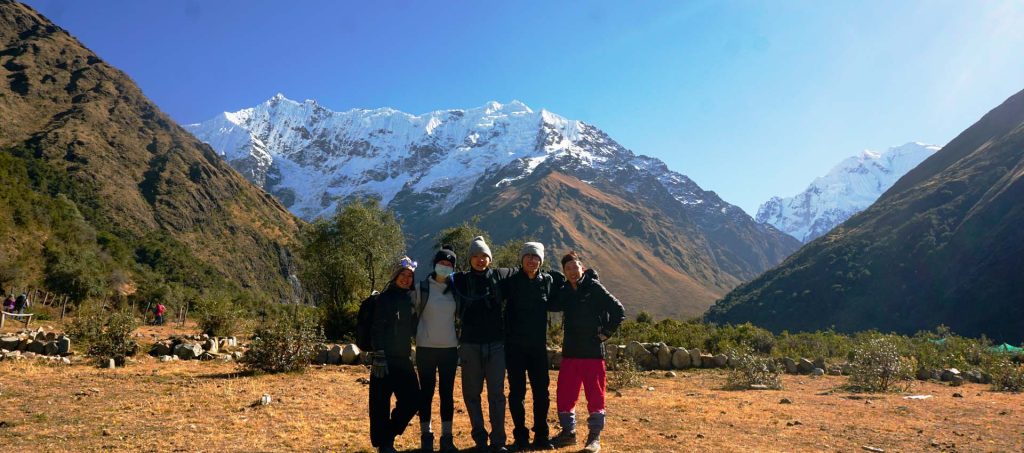 6. The Lares Trek to Machu Picchu in Cusco
Difficulty: Moderate
Distance: Various routes, classic route approx. 35km (22m)
Duration: Three to four days
Max elevation: 4,700 m / 15 420ft
Accommodation: Camping/ 1 night hotel
Start/end point: Huarán – Lares Hot Springs – Best rout.
The Lares trekking route is the most scenic and culturally enhancing trail you will ever experience. Our four-day trek through the Lares Valley to Machu Picchu takes you to isolated villages, spectacular snow covered mountain peaks, with striking lakes, rivers and streams snaking their way through the most tranquil and serene places in the Andes Mountains. The Lares trek is one of the shorter of the alternatives and is not as physically demanding as the other treks.
The hike starts from the Sacred Valley of the Incas and takes you to the mountain villages of the Lares Valley. Learn about the Inca culture from their decedents, who still maintain their ancestral way of life. The locals spend their days herding their llamas and alpacas, weaving and farming using ancient technics. Their most treasured technique is their use of the star constellation to guide their planting and harvesting seasons. On clear nights the skies shine brightly with a shower of stars. Depending on the Lares tour you choose, you can also visit the Lares hot springs, where you can soak your aching muscles in its therapeutic waters. The trek ends with a short train and bus ride to the Citadel of Machu Picchu.
Find more detailed information here!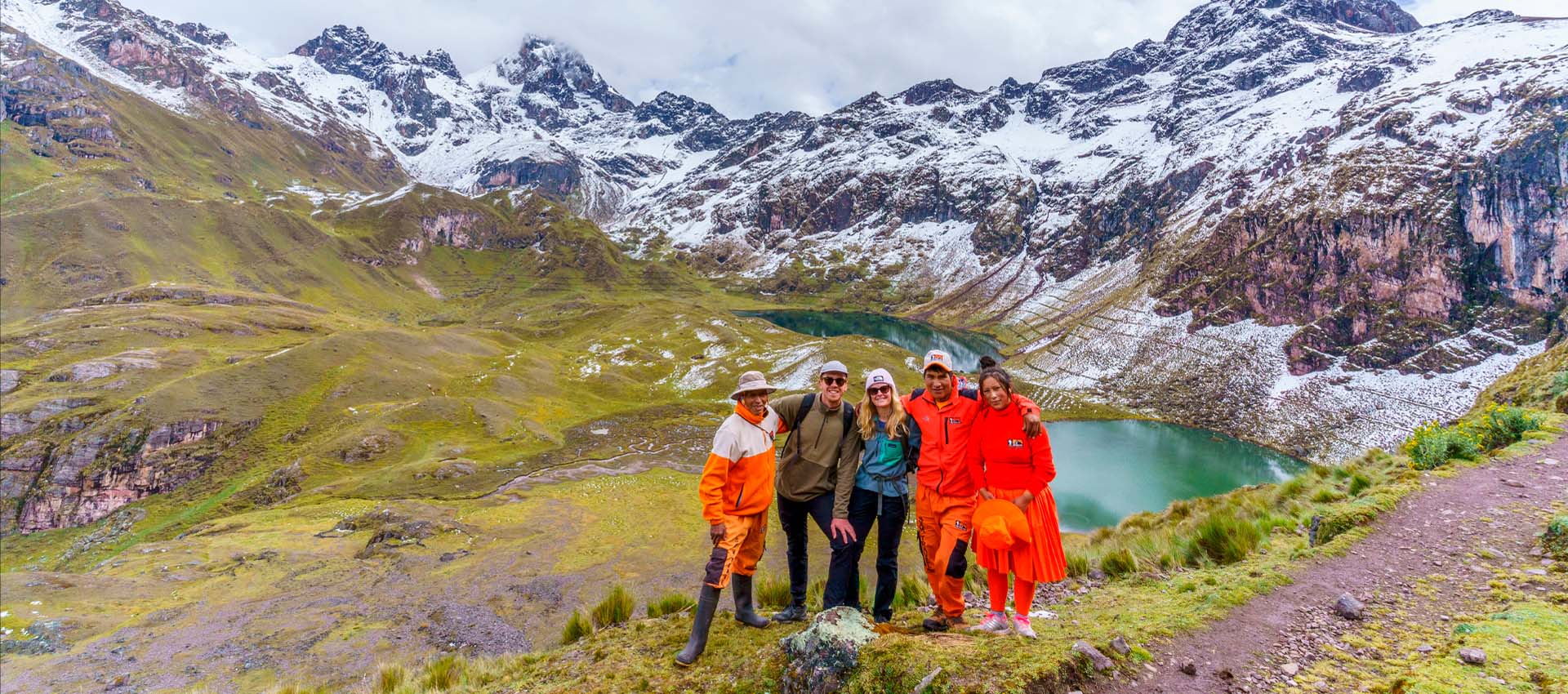 7. Colca Canyon trek in Arequipa
Difficulty: Moderate to challenging
Distance: 14km
Duration: One/Two days
Max elevation: 3,500 m/ 11, 483ft
Start/end point: Cabanaconde
Peru´s Colca Canyon is one of the world´s deepest canyon and receives thousands of visitors very year. It´s the best location to watch the magnificent Andean Condors take flight. Located only 160km/99miles from the white city of Arequipa. The majority of treks typically start from the small town of Chivay or Cabanaconde.
Colca Canyon is moderately difficult because of the steep climbs and high altitudes. The hike starts with a steep descent, which is then followed by an equally steep incline. The hike up out of the canyon from San Juan de Chuccho to Cabanaconde is grueling, especially if you don't start early enough and you are subject to the harsh desert sun.
Some of the highlights of the trek include a slew of bird species like the impressive Andean Condor, giant hummingbirds, Andean geese, Chilean flamingoes and mountain caracara. Also, find other unique animals like the vizcacha (a rodent), zorrina (Andean skunk), deer, fox and finally the elegant Vicuña. Then, stop at any of the hot springs around the valley. Another great location is the Oasis town of Sangalle at the floor of the canyon. Finally, stop over at any of lookout points such as Cejana, San Miguel and Achachiwa. Whatever you do, do not leave without visiting the most famous lookout of all, The Mirador Cruz Del Condor. This is where the massive condors are plenty and regularly take flight, getting really close to the spectators at the lookout.
Find more detailed information here!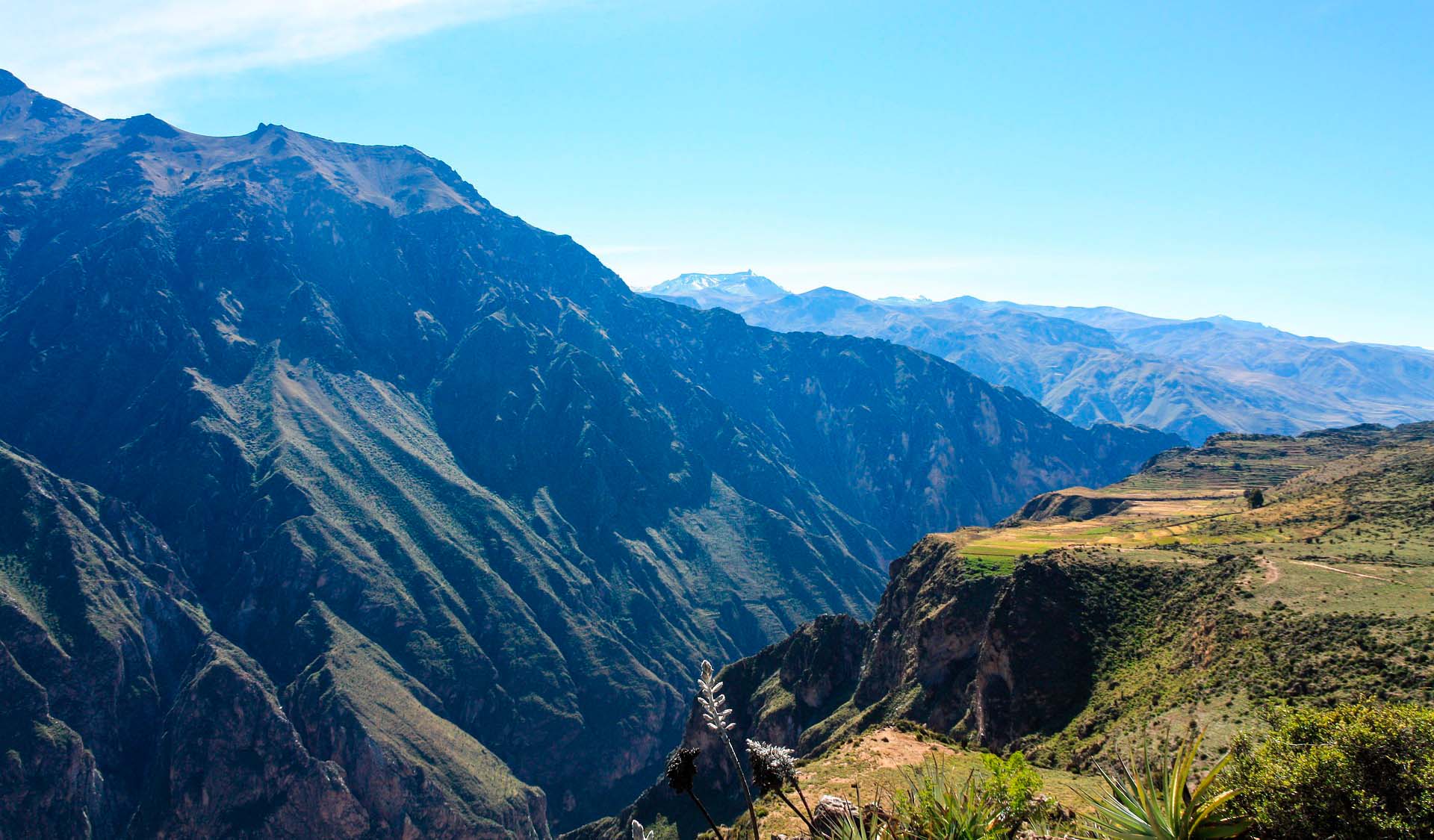 8. The Choquequirao Trek 4 or 5 days in Cusco
Difficulty: Challenging
Distance: Approx. 52 km (32m)
Duration: Four to five days depending on pace
Max elevation: 3,100 m/ 9, 300 ft
Accommodation: Camping
Start/end point: Cusco -Capuliyoc- Chocoquequiroa-Capuliyoc-Cusco
This is one of the most challenging and highly satisfying tours in Cusco. A true hidden gem in the dense jungle of Southeastern Peru. Choquequirao has always played second fiddle to its "sister ruins" Machu Picchu. It only receives a handful of visitors annually and does not get as much financial backing from the government. However, this archeological site could arguably have more to offer than Machu Picchu. Firstly, it´s 3 times bigger than Machu Picchu. Additionally, the trail in itself is a magical walk through cloud forest that looks its straight out of a fairytale. The ruins are also the most authentic, with very little human interference and with the majority of the archeological site still covered by the dense jungle.
Along they way, you pass through the most unique and stunning flora presenting itself in vivid colors. The soft clouds usually lay just below stunning snow covered mountain tops. And covering the mountain sides is a grove in a variety of vibrant shades of green. This hike is truly one of the most beautiful you could have the pleasure to partake in. Now, the snag, it is no easy feat to get to this location. The terrain is undulating and there are no rest days during the hike. We recommend being in good shape before taking on this trail. The altitude also presents its challenges. On a given day you can go below 500m before gaining another 2000m to 3000m in elevation. This hike is absolutely for the faint hearted. But for the avid hikers, its the ultimate trek to conquer in Peru.
It´s isolation is the main reason why this trek is one of our favorites. We cannot emphasis this enough, the trail and archeological site are highly rewarding. You get to be part of history as its unveiled.
Find the detailed information here!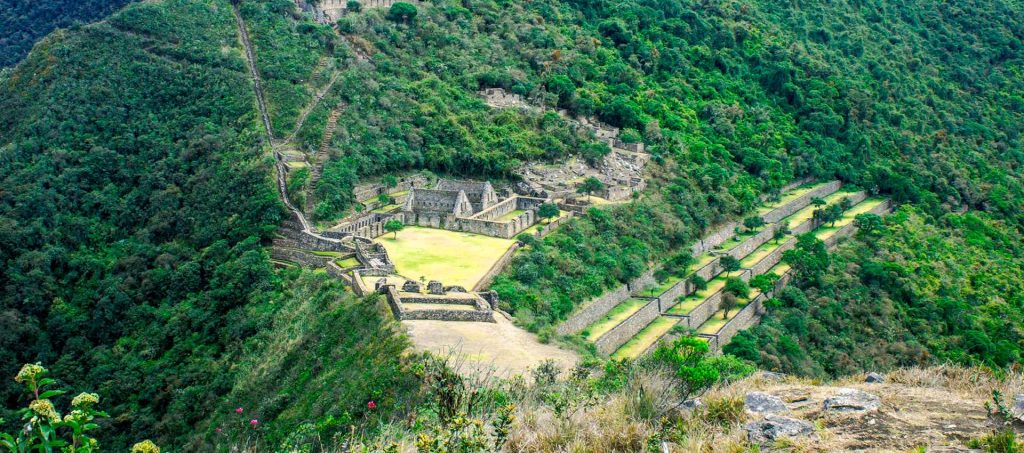 9. The Ausangate Trek in Cusco
Difficulty: Challenging
Distance: Approx. 96km (60m)
Duration: Four to five days
Max elevation: 5,200 metres
Accommodation: Camping
Start/end point: Tinki – Pacchanta
The classic Ausangate route is a beast of a trek, with many miles to cover, at very high altitudes. Besides the challenge and the thrill of an epic hike, you can look forward to some of the most stunning landscapes on this side of the Americas. Every year, pilgrims follow this path in search of divinity and to gave thanks to the great Apus of the mountains for giving them life. A spiritual journey that offers uninterrupted beauty and solitude. This path has been central to the spiritual and religious beliefs of the Andean people of the mountains.
The most common route begins in the small town of Tinki. Just outside the village are thermal baths to welcome you to this one of a kind, grueling hike. Admire uninterrupted views of the Ausangate peak and the thousands of llamas and alpacas roaming in the fields.
Pass brilliant turquoise colored glacial lakes strewed along the trek. On a good day you could witness a small avalanche or two, as the glacial hills crash into the lakes below. In addition to all the splendor, enjoy lush green everglades and gushing waterfalls and streams. You could also spot the massive Andean condors soaring above and the sparsely seen wild vicuña.
One of the best highlights of the trek is obviously the fifth highest mountain peak in Peru, the gigantic Ausangate Mountain (6, 384m/ 20, 924ft). However, you will also pass a number of other gems enroute. Included, is the famous Rainbow Mountain. Experience this eye-catching spectacular with its vivid colors that draws in thousands of visitors every year. Next, is the even more astonishing Red Valley. This desert valley is completely covered in a shade of red, giving it a kind of planet Mars vibe. To end this magical journey, you can soak in your aching muscles in the Pacchanta hot springs.
Find the detailed information here!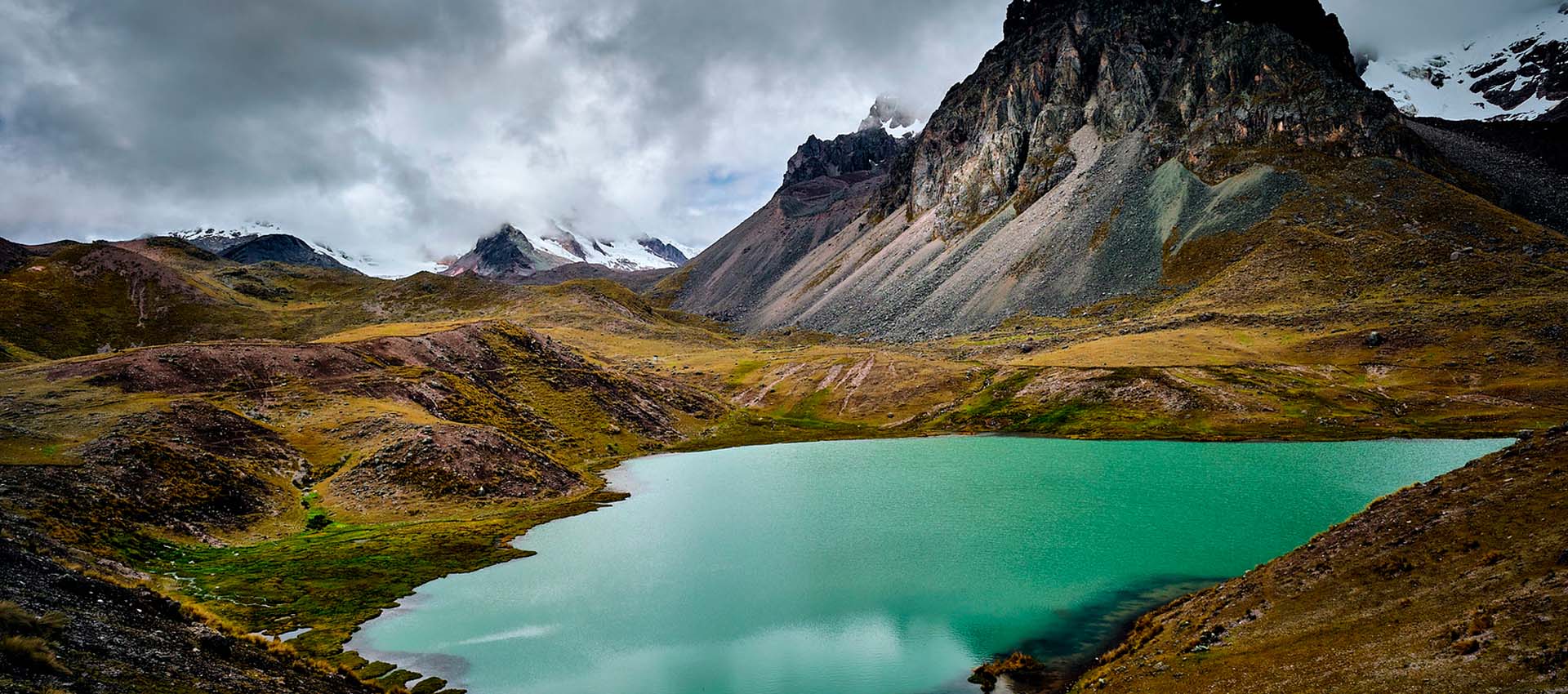 10. Santa Cruz trek in Huaraz
Difficulty: Challenging
Duration: Four days
Distance: 47km
Max elevation: 4,750 meters
Start/end point: Cashapampa to Vaquería
The Santa Cruz Trek is one of the most picturesque in the Huaraz region. It takes you through stunning scenery that looks like its straight out of Lord of the Rings. You climb up bold stones, through the clouds in snow-capped mountain tops. Passing cascading waterfall, turquoise lagoons and gushing streams. the hike ends with a welcomed tropical climate and lush vegetation.
The hike is generally at altitudes around 4 00m/ 13 123ft. The highest pass at Punto Union is 4 700m/ 15 420ft . From this vintage point you can see ten of the highest peaks in the Cordillera Blanca, including Alpamayo and Artesonraju (the mountain in the background of the Paramount Pictures logo. People generally first do a day hike to Laguna 69 to acclimate to the altitude. It is very likely to get a bit of a snow storm at the highest elevation point of the trek. From Punto Union you get up and close to stunning views of the snow capped mountain peaks and the sparkling turquoise Lake Taulicocha below. This is magically, isolated hike that doesn´t get much foot traffic year round. Because of the high elevation and possible snow storms with avalanches, we recommend doing this trek during dry season ( April-November)
Planning a Trekking in Peru
Everything you need to book a trekking in Peru
Generally, the climate in the mountains is unpredictable. So, we recommend packing to accommodate all weather conditions. Try to always keep yourself protected from the harmful sun rays at high elevations.
Check what camping equipment is provided by your operator. Tents and foam mats are usually provided, but you'll probably need to bring your own sleeping bag a three-season rating is recommended up to 4,000 metres above sea level and a four-season bag for camping at higher elevations. Some operators will rent these, check when you book.
Even people who are used to carrying all of their own gear on multi-day treks are advised to book treks with support staff in Peru. For the Inca Trail, it is required by government regulations. For other treks, the altitude will make you happy to have a packhorse carry most of your gear. Another consideration is local culture and economy, which often depend on the jobs provided by foreigners who hire local guides, porters, cooks and muleteers.
Private vs group treks
You have the option of booking a private trek for your group, or trekking with other people in a larger group. Aside from the cost implications, there are pros and cons to both, especially when factoring in younger travelers.
There's immense pleasure to be found in meeting and trekking with new people. After several days of supporting and coaxing each other along the way, you'll feel like lifelong friends.
On the other hand, a private group means more flexibility and fewer worries about holding anyone else up. It's a decision you'll need to make for your own group and preferences.
Peru trekking permits & regulations
As Machu Picchu grows in its renown as a destination, a permit system has been enforced in order to keep the sheer volume of travelers in check. Permits to the following sites are required.
Inca Trail permits
The classic four-day Inca Trail route is strictly regulated by a permit system. The limit is 500 people per day, including guides and porters, and permits sell out months in advance. Any variation of this route (even the one-day "Km 104 hike", which overlaps with the last stretch of the Inca Trail), requires a permit. The Inca Trail is closed for conservation work every February. See Inca Trail availability here!
Machu Picchu permits
Entrance to the citadel itself is capped at 2,500 per day. While this limit is rarely reached, it's better to reserve in advance, especially during the peak season and festivals.
Huayna Picchu permits
For a short but steep hike to the top of the peak hovering behind Machu Picchu (called Huayna Picchu), reserve in advance. This permit is added to the entrance ticket, and is capped at two waves of 200 people per wave. Less popular is the hike up Machu Picchu Mountain, which is also permit-regulated and can also be added to the entrance ticket. This mountain is very popular and can sell out months in advance, especially during high season.
Safety for the Top 10 Treks in Peru
You don't need to be exceptionally fit and strong to complete a trek – moderate fitness is fine, although it won't hurt to prepare with some cardio exercise in the weeks and months before you travel.
Book with a credible, well-established operator like Orange Nation Peru for the reassurance of a professional, safety conscious guide who will anticipate any problems before they arise.
Aside from the Inca Trail, many trekking routes follow faint or even non-existent trails, sometimes alongside sheer drops with no guardrails. It's safe provided you heed your guide's advice and pay attention to where you're walking. It's a good idea to use hiking poles here, even if you are typically sure-footed. Many trails have loose rocks and steep downhill sections.
Tips for the Top 10 Treks in Peru
Upon arrival to Cusco, it's worth immediately heading to the lower altitudes of the Sacred Valley to acclimatize for a day before heading back to explore Cusco. After spending a day or two at lower altitude, then your body adjusts to the altitude.
Medical conditions
Be sure to disclose any pre existing conditions to your trekking operator at the time of booking so that they can be forewarned and prepared. If you have any heart or respiratory conditions it's particularly important to get your doctor's clearance before travelling at altitude. Always check with a travel clinic before travelling to Peru.
Travel insurance
This should go without saying but it's astonishing how many people travel without proper insurance. The vast majority of claims are for transport delays but still double check that your policy covers trekking and full medical evacuation. Buy your policy in your country of residence before you travel. Don't assume that your credit card provides comprehensive travel cover–most don't!
Nutrition
On an organised trekking tour all food and drink will be provided, including three square meals and plenty of water and energy-dense fruit and snacks to keep you going through the day. Follow your guide's advice and eat and drink plenty, it's essential you remain well hydrated.
Emergency procedures
Ask about your operator's emergency procedures and first-aid equipment and training before you book. Horses and mules are not allowed on the Inca Trail but on other routes, there should be an "emergency horse" for exhausted or sick trekkers.