Alternative Treks to Machu Picchu
Most alternative treks do arrive at Machu Picchu to allow the hiker to get the opportunity to visit Machu Picchu Citadel, however the trail does not lead to Machu Picchu through the Sun Gate. There is a huge variety of alternative treks available through Orange Nation Peru to meet the needs, abilities and desires of most hikers. The type of trail, level of difficulty and number of days varies. There are also alternative treks combined with the Classic or Short Inca Trail, where the trekker gets the best of both worlds, a chance to walk on the Inca Trail and the beauty and or culture of an alternative trek. Some of our most popular alternatives treks are the Lares Trek, Salkantay Trek, Wilderness Salkantay Trek and the Choquequirao. Some treks are very scenic such as the Salkantay Trek and others like the Lares Trek are both scenic and cultural. The Orange Nation website has detail descriptions of each of the treks. Please feel free to consult with our expert staff also.
Please note below why purchasing the tickets and or permits for the Short Inca Trail (if a combo trek) required for your desired trek dates need to be purchased as early as possible. Entrance tickets are now being sold on a limited basis and or for shorter time frames to protect the Machu Picchu Citadel site and the Inca Trail from potential damage.
Customizable Tours - 365 Days a Year! Expert Travel Assistance Available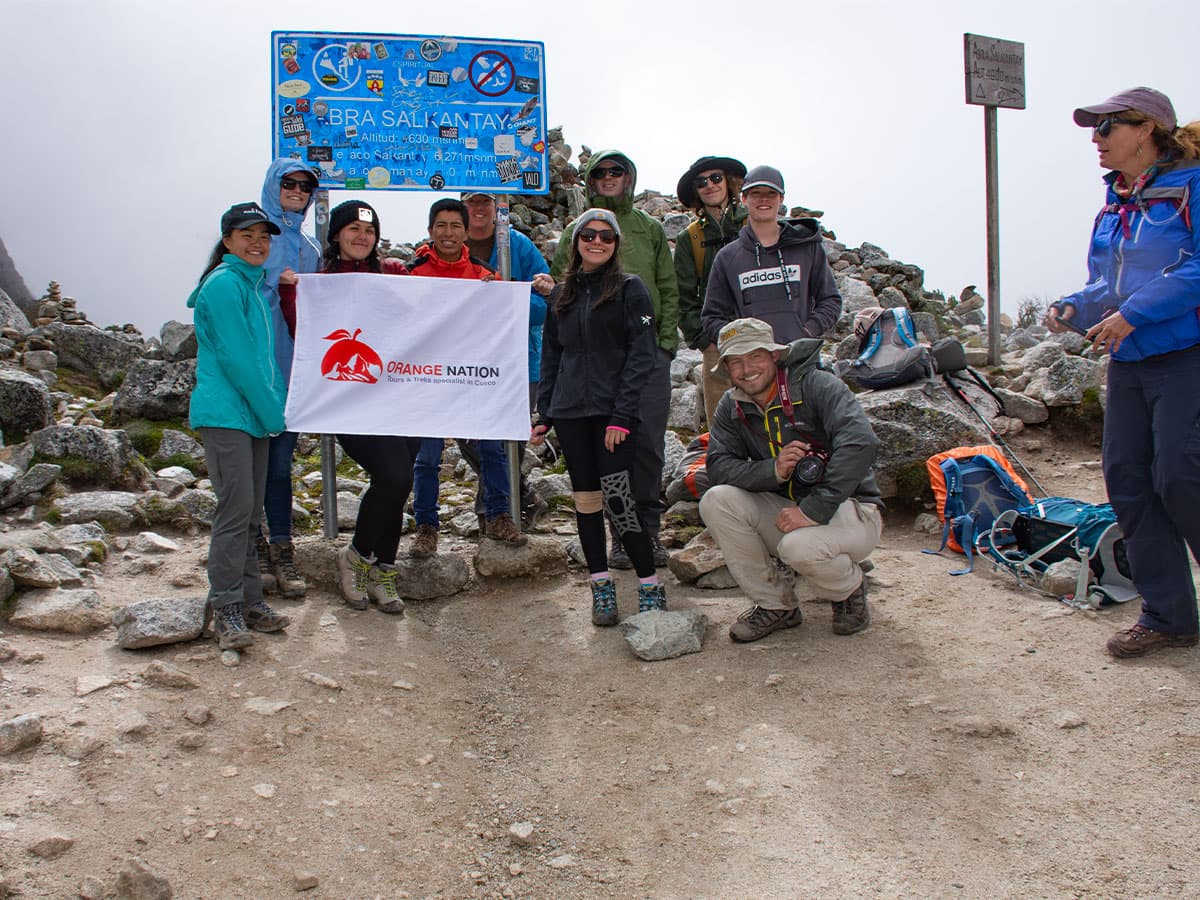 Small Groups
Travelers' Choice Awards
2023
24/7 In-Trip Assistance
HOW EARLY MUST I BOOK MY TREK TO MACHU PICCHU?
---
Orange Nation highly recommends that if you have specific dates you need for your trek to book as early as possible. Otherwise you may not get all the options you would like to have as a part of your tour. The demand for treks to Machu Picchu has increased over the past couple of years. Alternative treks can be booked closer to your departure date unlike the Inca Trail that has to have a permit which may sell out. If you are booking an alternative trek combo with the Inca trail included, then you do need to book as early as possible to be sure you get your Inca Trail permit. Please be aware that even with alternative treks that include Machu Picchu Citadel and the train there can be issues to get the entrance tickets you may desire. The government has added more restrictions and changes in scheduling and options. For example, permits for the Inca Trail, tickets for Machu Picchu, Huayna Picchu or Machu Picchu Mountain, and train tickets that will coordinate with the time table of your trek, now are selling out much earlier than before. Booking ahead of time allows Orange Nation Peru to be able to purchase tickets for the entrance times and or trains required to coordinate time wise all the parts of your tour for a relaxing trek and tour to Machu Picchu. Orange Nation wants your trek to be the vacation that you have been dreaming about. By booking early, you ensure that Orange Nation will be able to fulfill all your desires and hopes for every aspect of your trek to Machu Picchu.
EXAMPLES OF WHY TO BOOK EARLY
MACHU PICCHU CITADEL:All visitors will now be limited to 4 hour visiting sessions. Tickets to Machu Picchu will be divided into three daily sessions: early morning (6AM – 9AM), late morning (9AM – 12PM) and early afternoon (12PM – 3PM). Within these sessions, visitors must choose a specific hour to visit. This is to regulate and reduce visitor traffic within the citadel– each hour will be limited to 600 visitors.
HUAYNA PICCHU OR MACHU PICCHU MOUNTAIN:The new regulations have a direct impact on: Huayna Picchu and Machu Picchu Mountain (not to be confused with the citadel itself). To enjoy your tour of the citadel and hike the additional mountains, you will need to purchase an extra entrance ticket to the ruins extending your time allowed inside. These tickets can sell out 2 to 4 months in advance. Plus, this means that Huayna Picchu tickets will go up from $35 per person to $75 per person.
SHORT INCA TRAIL PERMITS:To protect this historical trek, the Peruvian government heavily regulates it. There are only 500 permits issued per day for the short Inca Trail. In past years there were usually enough permits for the short Inca Trail trek, however due to the high demand in the months of May through September, some dates are now selling out.
Travelers' Choice Awards
2022
Excellent
based on 280 reviews based on 280 reviews

Letty C
Excellent worker
Jun. 2023
Joaquín excellent 👍 Very Caballero helped me with my 🎒 offered me oxygen does very well His work ⁇ in singing to Subme to the 🐎 And what a beautiful mountain it cost me to Climb but with the Joaquín's help I did!
Mariana D
A great adventure!
May. 2023
We made 4D / 3N of the Inka Trail. The experience was challenging, but it was worth it. Chef Fortunato's meals and explanations of Jony and David's places were very complete. Tmb the patience to make sure we all get there on time.

malala08
Fast and friendly service
Dec. 2022
We did not get to specify the service due to the political situation in the country, however the company quickly and carefully proceeded with the return. Very good service and when the situation calms down we will resume service with them.